Day 1,841, 15:27
•
Published in Peru
•
by sigfriedHzzz
del cielo cayo una gota ..

y en una hoja se poso..

cuando iba a caer al suelo..

a una chica muy linda..

sonreir ella vio..

y esta chica se le acerco ..

y la gotita le conto..

que aunque kai del cielo ..

a este jardin de flores ..

estaba muy triste..

pero ahora se contento..

porque le pregunto ...

porque vio sonreir a una flor..

y la gotita le dijo..

ahora que sonries...

ya regreso al cielo...
desde ese dia todas las chicas lindas se llaman flor
---
este articulo lo escribi para una chica linda que me traia loco de argentina y claro pues se llama flor
---
gracias por pasar este fue una prueba ya que es mi primer articulo y no es copia y si lo fuera el original lo e escrito yo u.u
---
pronto llegara uno solo para sus ojos que estoy seguro agradeceran uno de lindas chicas y el otro es de futbol como para bajar tenciones jeje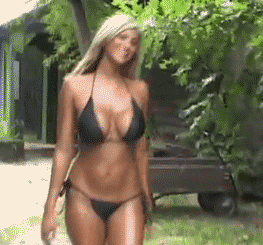 Post your comment
What is this?

You are reading an article written by a citizen of eRepublik, an immersive multiplayer strategy game based on real life countries. Create your own character and help your country achieve its glory while establishing yourself as a war hero, renowned publisher or finance guru.