Day 1,911, 13:16
•
Published in Spain
•
by Hummungus
Todo fue por un absurdo concurso de memes que la llevó a los límites del arte.
Pero a esta artista sin igual no le importaban los chascarrillos, sólo chascar sus micros.
Y así fue como no sólo no hubo banes sino que su nombre pasó a la historia del arte .
Una bella historia de superación que sin duda siempre nos motivará.UN MOMENTOOOOOOOOOO... AQUí NO ACABA LA HISTORIA... HAY MÁS... EL RESULTADO DEL CONCURSO DE MEMES.
Todo el rollo de arriba era sólo una introducción antes de anunciar las obras premiadas en el concurso monográfico de memes. Veamos cuales son: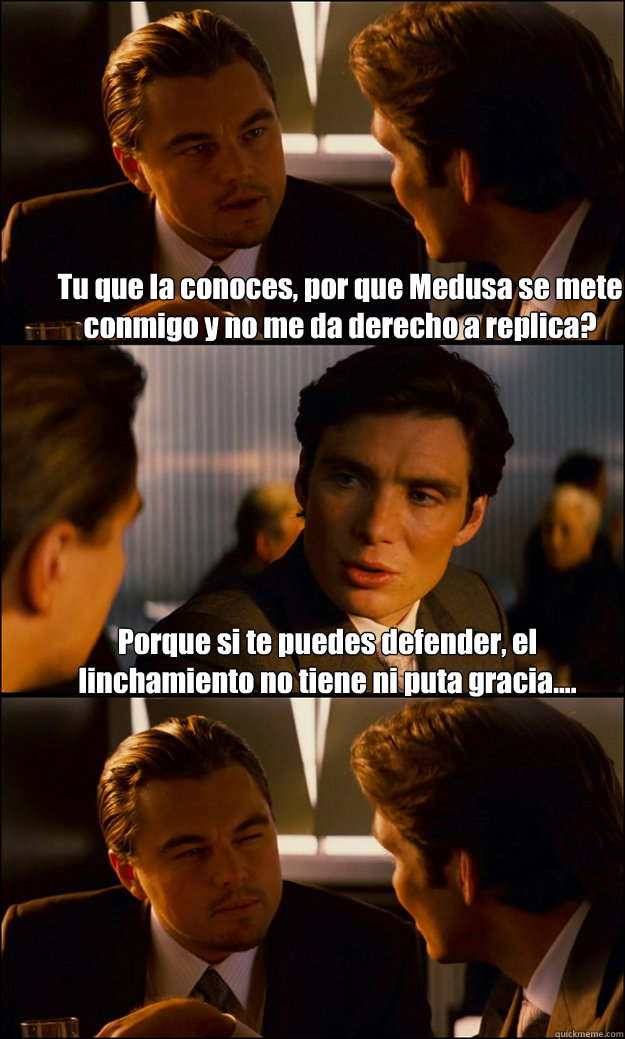 1º: Yailus (meme 11). Con una puntuación media de 8.52 >>> 5 OROS DE PREMIO



2º Justrell (meme 8.). Con una puntuación media de 8.11 >>> 3 OROS DE PREMIO



3º Qablo (meme 6). Con una puntuación media de 7.12. >>> 1 ORO DE PREMIO



4º y 5º Justrell otra vez (memes 9 y 10). Con una puntuación media en ambos casos de 6.77. >>> 1 ORO DE PREMIO x 2
Y nada más por hoy. Muchas gracias a todos los participantes, al jurado popular y al patrocinador secreto.
POR SI NO HA QUEDADO CLARO, VEAN EL FINAL ALTERNATIVO DE LA HISTORIA DEL ECCE HOMO:
¡¡Joder, menudo final!! ¡¡Como en las películas!!
Post your comment
What is this?

You are reading an article written by a citizen of eRepublik, an immersive multiplayer strategy game based on real life countries. Create your own character and help your country achieve its glory while establishing yourself as a war hero, renowned publisher or finance guru.