Day 1,903, 18:27
•
Published in Peru
•
by sigfriedHzzz
aki el link de la pagina y como registrace y como llenar las ordenes para los pen y poder autofinanciarse para comprar sus armas

http://erepublik-market.com/voters/userLogout.html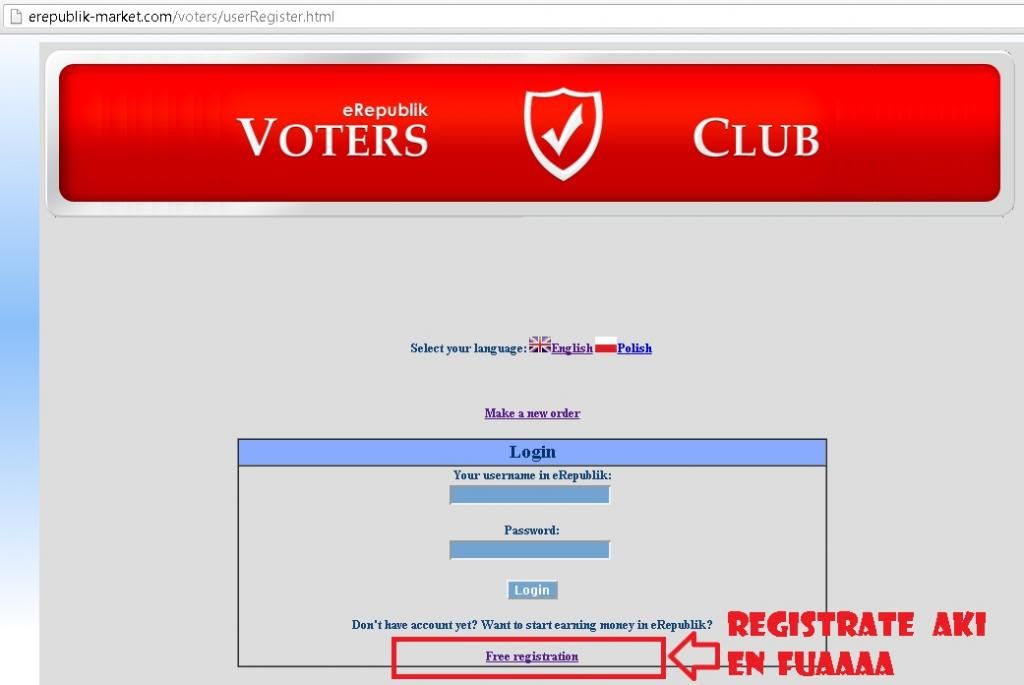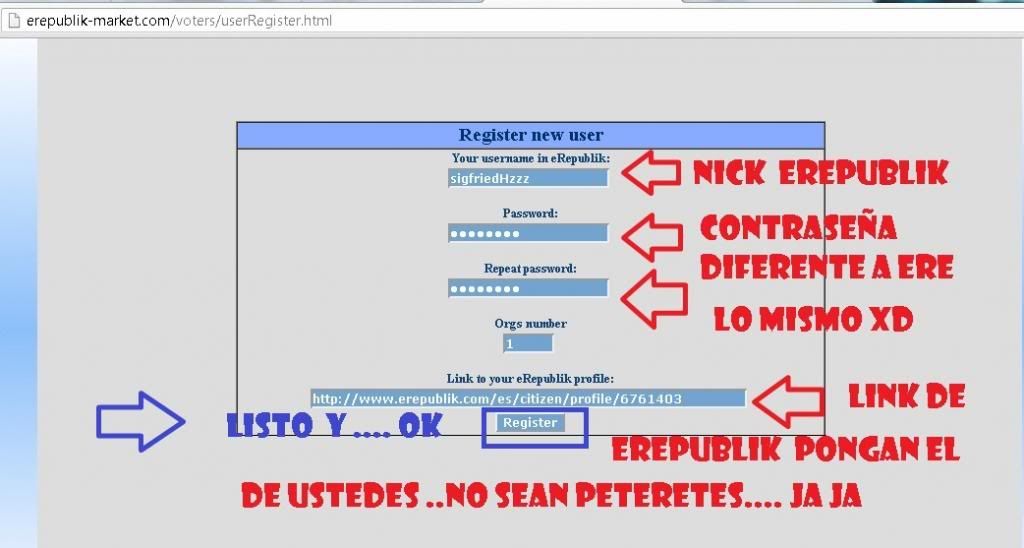 este ejemplo solo es con una pagina de erepublik pero hay alguna k son con facebook y youtube etc pero siempre sale una paginak te guia k cosa hacer y esas te dan mas de 20 pens x cada una solo k demoran unos minutos mas

los pens se entregan a las dos semanas maximo por un usuario x de erepublik

cada dia aparecen mas ordenes k llenar asi k unos click por aki x haya y pens gratis para pegar x aki x haya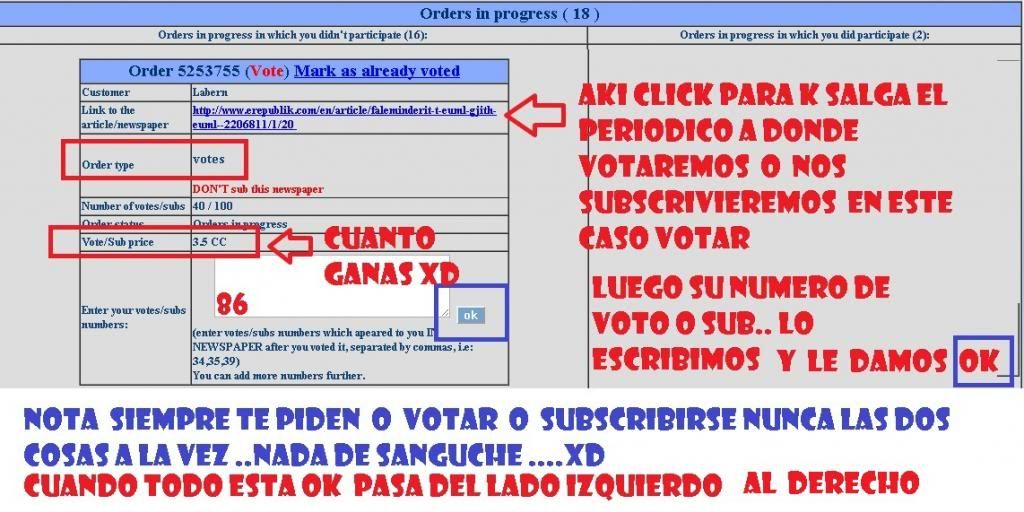 esto es para los nuevos no gastar el gold no gastar el gold

si tiene dudas preguntar en el canal o los canales




http://www.eperu.tk/




siempre hay alguien k les puede dar una mano con comida o armas o burlas o bromas etc..........
a algunos les das la mano y se suben asta los codos

por ejemplo yo no doy la mano doy el pie por si se kieren subir jaja..
... es broma peteretes na es en serio -.-





si alguno me reclama ortografia no se preocupe k con k se entienda algo me basta si tienen alguna duda me preguntan por mp y les respondo claro si tengo ganas


y como siempre e dicho

el k tiene plata escrive como kiere y el k no como puede k es mi caso
votar y subs o tirence un paso o lo k sea



no los keria distraer tanto eso es todo damas , peteretes y mixtos

cualkier duda preguntar a mis secretarias k los atenderan Como es debido la gerencia
jeje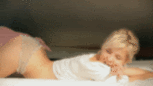 Post your comment
What is this?

You are reading an article written by a citizen of eRepublik, an immersive multiplayer strategy game based on real life countries. Create your own character and help your country achieve its glory while establishing yourself as a war hero, renowned publisher or finance guru.