Day 2,074, 09:35
•
Published in France
•
by Feliks Edmundovic
J'ai debarqué.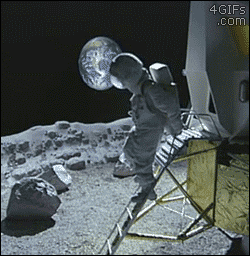 Ciao a tous, eFrance,
je suis un vieillard diplomat italien, qui vien de vous demander asile.

Comme tous qui'l demande, j'ai un problème su mes épaules qui m'a poussé à l'émigration: le mien est un professeur assez bas et avec la tonsure naturelle, qui'il a la indomptable passion à rejeter la plus grande parte de ses étudiantes.

Moi je suis un de ces dernièrs, et j'ai pensé de venir ici pour faire des éxercise avec votre langue, en espérant de superer le massacr.. ehm, l'examen de septembre.

Donc je me trouve ici, et sans qui j'aie fait rien pour vous, vous m'avez donné votre citoyenneté et la possibilitè de rejoindre votre Armée et votre vie politique.
En ca j'ai choisi le Pk, parce-que est le parti frére de le mien, le PCE, et parce-que mes idées sont a gauche, ici et au dehors de l'écran.
Cependant, j'aime débattre mes idées, et je suis souvent prêt à les discuter avec qui aurait envie de bavarder.

En échange de tout ca, j'ai à offrir mon apport à vos efforts, et ma activité de commentaire sur les affaires internationales, qui sont la parte la plus interessante pour moi, et que je suis habituée à célébrer avec des interminables wall of text sur ce qui se passe dans l'eMonde.

Donc, il me semble tout pour maintenant: je vous salut, et je retour à cuisiner ma pasta pour ce soir




A bientôt!

Feliks
Post your comment
What is this?

You are reading an article written by a citizen of eRepublik, an immersive multiplayer strategy game based on real life countries. Create your own character and help your country achieve its glory while establishing yourself as a war hero, renowned publisher or finance guru.