Day 1,724, 00:54
•
by Akki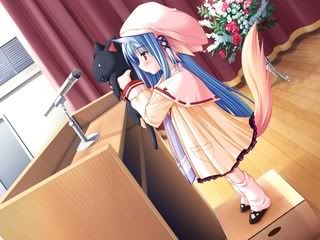 I planned to originally write a much longer article explaining my reasoning....
But I got hit with this:
http://www.youtube.com/watch?v=QMlSsz6BDVQ
So I'm going to keep it short.
I am resigning from all my cabinet positions that I currently hold in Nowe's administration, after his appointment of Sumeragi Akeiko. He has already in the past sold eJapan to Taiwan, and I am sure he will do very good job selling eJapan again to Taiwan, given we have a President who actually thinks it is a good idea to appoint someone like him.
I will still continue to be in eJapan and do my best for this country like I had done in last 4 years or so. This is my home ecountry, and I do not have any plan to change that. I have yet to make any citizenship change outside of eJapan, and have no plan to do so. Even if this nation go down into ash or the administration grows so incompetent that it can get nothing done, I will still be here fighting for eJapan till my last breath escapes me.
This resignation also fits well with my real life schedule, as I go out of town on the 20th for a month to visit my relatives in Japan. My internet connection won't be stable as I will be travelling a bit around Japan in the meanwhile. I planned to keep myself involved in the administration even during my travel to help out, but with the new path the Administration has decided to follow, I do not see the point. I now plan to enjoy my vacation free of erepublik responsibilities.
I would also like to ask that people stop contacting me for MoF opinion or duty now, due to my resignation. If you want to contact me on personal level, then be my guest, but please don't come asking me "Hey I need money transfer and so and so", or "could you look over these number or give estimate on so and so for a program", etc. From this point on, I will not be responsible for dealing with them, so please contact other MoF or President Nowe directly.
I would like to thank President Nowe for a great eBirthday present he decided to send me for my 4th eBirthday. I turn 4 years old in this game in tomorrow (day 1726), and I think this was the best eBirthday gift anyone decided to send me in last few years.
-Akki
Post your comment
What is this?

You are reading an article written by a citizen of eRepublik, an immersive multiplayer strategy game based on real life countries. Create your own character and help your country achieve its glory while establishing yourself as a war hero, renowned publisher or finance guru.