Day 1,823, 09:26
•
Published in Hungary
•
by Bator Tintanyul
Nem lennék igazi kisgazda, ha nem köszönteném Torgyán Józsefet 80. születésnapja alkalmából!

Másodközlöm az online sajtóban megjelent cikkeket róla, illetve rajongóknak Torgyán Józsefes képeket is linkelnék, hogy legyen mit nézegetni.

a cikkek:

http://index.hu/nagykep/2012/11/16/torgyan_jozsef_a_legnagyobb_kisgazda/

http://index.hu/belfold/2012/11/16/torgyan80/

http://index.hu/belfold/2012/11/16/az_elso_magyar_troll_elete/

és az ígért képek: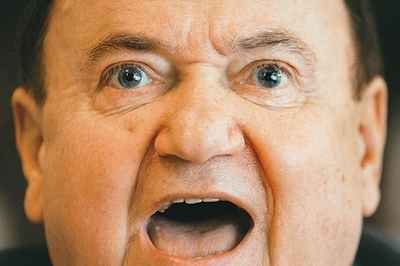 egy közeli a szeretett arcról




...az a szép fehér öltöny...




ehhez nincs mit hozzáfűzni




vajon ki lehet mellette ez a kedves, mosolygós, seggállú fiúcska?

Még egyszer Isten éltesse Józsi bácsi!
Post your comment
What is this?

You are reading an article written by a citizen of eRepublik, an immersive multiplayer strategy game based on real life countries. Create your own character and help your country achieve its glory while establishing yourself as a war hero, renowned publisher or finance guru.