Day 1,749, 01:36
•
by BIG GIL
BATTLE ROYALE survival program>>>>>>>>>>>>>>>>>>> +1 MORTO.
Começamos o 29º dia do programa de sobrevivencia na nossa ilha.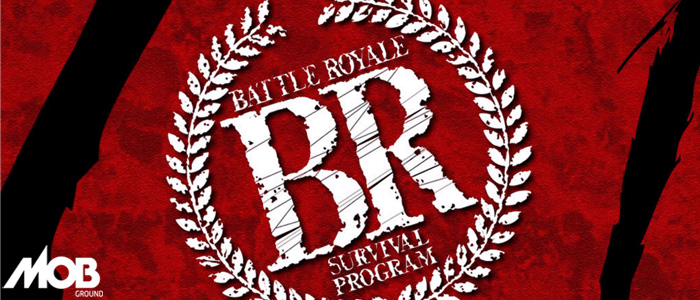 Morreu
Odete
dfgusmao
o melhor player da praça, mais como todo mundo já sabe, o que é do homem o bicho não come, portanto não fiquem tristes por ele.
Atentos a contagem regressiva, faltam 2 dias para começarem a ganhar os premios principais.
Listado com os 7 sobreviventes.
Aleatorio
Alimberger
And-Galo
Andrews Longhi
Andrey Palmeira
angelophilipe
BoZoLaTiOn
byamada
Caique Freitas
CivMasters
DARTH CLAUDIO
Dcarmine
dfgusmao
Don Rodrigues
Elesig
Epita1997
Eteniram
Felipedro
fran1589
fiquei duro
Garibalde15
Greywacke
Henrique Goncalves
Johnnie B.W
Jota123
juniorac
LightsInTheDark
lucas gamer
MarcioPopo
Mari Musi
MarioTime
Mav Brasil
Melodias Gabriel
Nabucodonozor Lee
Nezongd
nunogomez
OB1.KenooB
Olorum
Paulicorocha
Pedro Romero
Pkmn337
RafaellaBR
Rafaia
Renanlg
Ronaldo Rozenbaum
Sasukesks
sidijrr
SupeR FrangU
Suriat
Taguma
thiaggosilva
valdyjunior
vih1
XicoGobbo
Yuen Souza
yuzora
PREMIOS DE HOJE
Greywacke - 150 brls
DARTH CLAUDIO - 150 brls
Mav Brasil - 150 brls
PREMIOS ACUMULADOS
fran1589 - 150 brls
MarioTime - 300 brls
Mav Brasil - 300 brls
Henrique Goncalves - 450 brls
Nezongd - 150 brls
Garibalde15 - 150 brls
SupeR FrangU - 150 brls
Olorum - 300 brls
Andrey Palmeira - 150 brls
dfgusmao - 1050 brls
Greywacke - 1200 brls
XicoGobbo - 750 brls
juniorac - 450 brls
DARTH CLAUDIO - 2550 brls
Aleatorio - 150 brls
BoZoLaTiOn - 300 brls
Alimberger - 600 brls
Dcarmine - 1200 brls
yuzora - 1050 brla
And-Galo - 450 brls
Melodias Gabriel - 300 brls
Johnnie B.W - 150 brls
Ronaldo Rozenbaum - 300 brls
Agradecimentos especiais a todos aqueles que colaboraram nos premios a
serem dados para ambos Desafios.
Claudio Torch
,
Volkofff
e
BIG GIL
Artigo para iniciantes
Novato com nvl 15, como investir
Post your comment
What is this?

You are reading an article written by a citizen of eRepublik, an immersive multiplayer strategy game based on real life countries. Create your own character and help your country achieve its glory while establishing yourself as a war hero, renowned publisher or finance guru.