Day 1,425, 04:55
•
Published in Indonesia
•
by kuhajarkau
Ada yang aneh dengan perang ini.
Coba perhatikan baik-baik gambar-gambar di bawah ini
Semua BH dan top fighter di pihak defender berasal dari Brazil, USA, dan China.

Ada apa dengan negara tersebut? Gak tau? Mereka gerombolan siberat yang berniat memperkosa eIndonesia rame-rame, keroyokan style.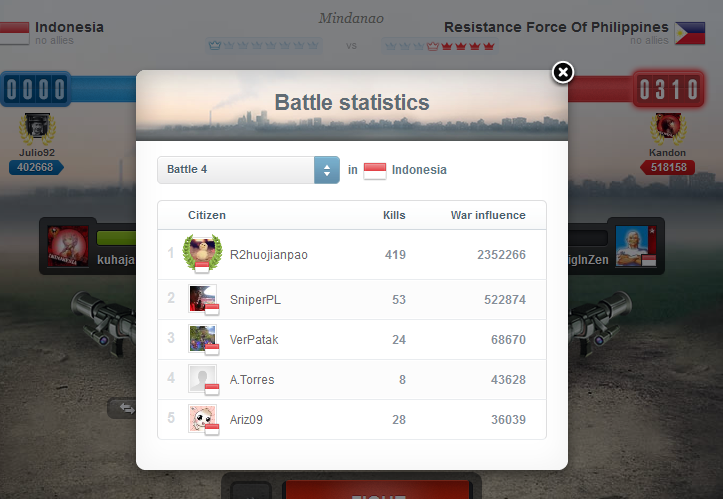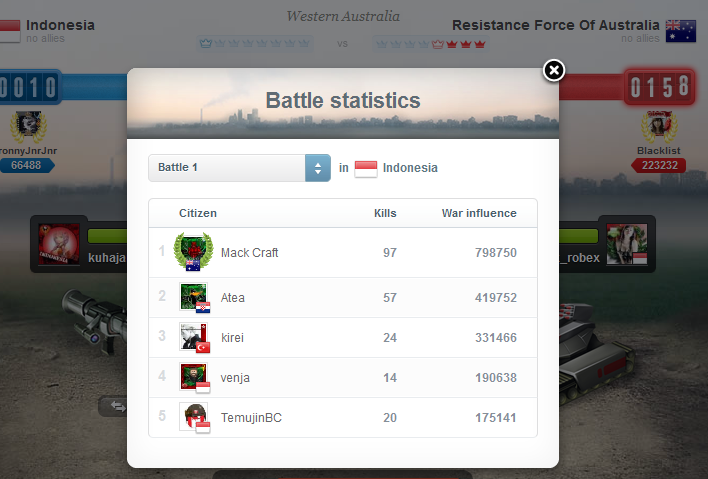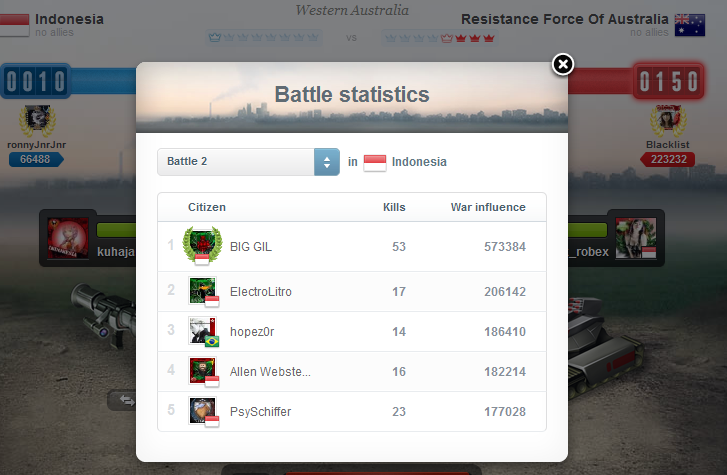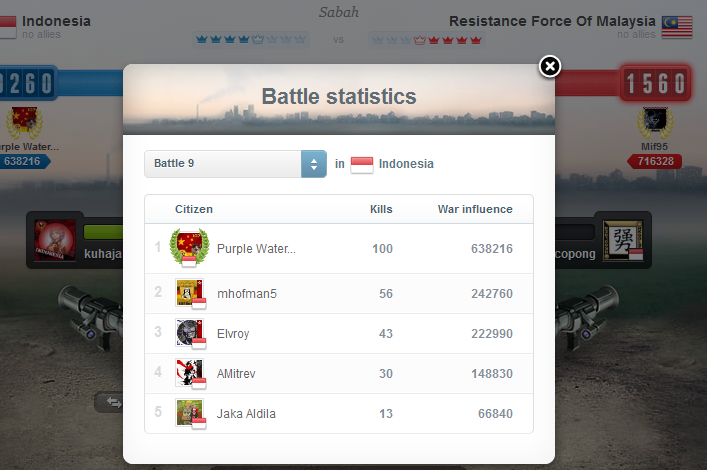 Lalu BH di pihak resistance malah Aberi dan para loyalist pembela negara. Ada apakah gerangan?

Rupanya RW yg sekarang terjadi adalah strategi Indonesia supaya tidak sekaligus menghadapi musuhnya sekaligus. Teknisnya..... aku males jelasin. Tanyakanlah ke irc.

Ooooh tetapi rupanya masih ada rakyat yang bertarung di sisi defender. Sadarlah kawan, anda berada di sisi yang salah. Strategi kita membuat musuh kita kebakaran jengot dan membuat mereka menggelontorkan damage segede gunung di sisi defender. Agan niat ada di sisi yg sama dengan mereka?

Dari reaksi mereka saja sudah ketahuan ini taktik jitu. Jangan banyak tanya, hajar dulu di resistance. Ntar gua yakin pasti ada yg komen jelasin taktiknya di bawah ini. Ingat jangan salah pilih sisi!

Fight release Western Australia
Fight release Mindanao
Fight release Sabah

PS: Jangan mau kalah sama china, tau gak baru2 ini china (RL) meluncurkan kapal pesiar dan tenggelam saat itu juga!
dan juga.....



Kalain takut sama China?


Sama Panda aja masa takut?

USA? LOL
Gak ada apa2nya kalau gk bareng china



Australia?? LOL LOL
Mereka gak bisa apa-apa tanpa China...



Sekali lagi,
Fight release Western Australia
Fight release Mindanao
Fight release Sabah


English version for our enemies
Yawn. Indonesia is a country that have not join any alliance till now, but you still put all your weight to crush us. One alliance and 4 Natural enemies? We feel honored. Never expect you are so... afraid.

And if anyone call us coward. 4 big bully with a gang behind them pick on one kid. And when this kid fight SMART, you call it cowardice? ROFL



Post your comment
What is this?

You are reading an article written by a citizen of eRepublik, an immersive multiplayer strategy game based on real life countries. Create your own character and help your country achieve its glory while establishing yourself as a war hero, renowned publisher or finance guru.