Day 1,898, 21:29
•
Published in Brazil
•
by Phillipe Bryan
É gente, eles vivem um acusando o outro de ser homossexual mas nesta discussão todos já discrubimos a verdade, confiram alguns prints desse belo caso de união quê superou todas as diferenças:


MEPHISTO SAINDO DO ARMÁRIO:





ASPF SAINDO DO ARMÁRIO:





ESTE AMOR JÁ DURA ANOS, E COMO RESULTADO, UMA BELA FAMILÍA! CONFIRAM AS IMAGENS ABAIXO:




AQUI VEMOS ASPF AINDA NOVO, TRISTE POR TER TRAÍDO MEPHISTO COM UM CAT




AQUI ESTÁ O FRUTO DESTA RELAÇÃO PROIBIDA




É, POR INCRÍVEL QUE PAREÇA ESTE PEQUENO MENINO TEM COMO ANIMAL DE ESTIMAÇÃO UM CACHORRO, COMO PODEMOS VER ASPF ESQUECEU SUA ROUPA COM A AMANTE CAT E O MENINO VESTIU SEU CÃO COM ELA




AQUI ESTÁ MEPHISTO NOS SEUS BONS TEMPOS




FILHO MAIS NOVO DO CASAL, PUXOU A MÃE!




ESTE É O FILHO DO MEIO, COMO PODEMOS VER, PUXOU O PAI!




ESTE É O FILHO MAIS VELHO DO CASAL!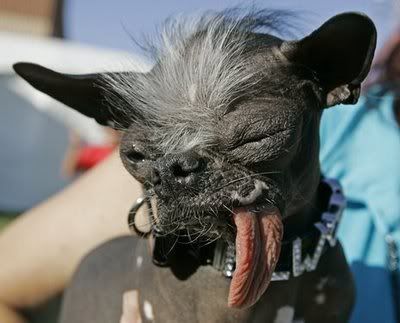 ESTE É O BELO CÃO DO CASAL




AQUI ESTÁ MEPHISTO NOS TEMPOS DE HOJE... OOOOOPS, IMAGEM ERRADA!




AGORA SIM, AQUI ESTÁ MEPHISTO, NOS TEMPOS DE HOJE!




E AQUI ASPF!


Como podemos ver, eles ainda fazem um belo casal, boa sorte aos pombinhos, felicidades nas suas vidas



P.S. NÃO SEI O QUÊ A IMAGEM DA DIABINHA DEXY ESTAVA FAZENDO EM MEUS ARQUIVOS!!!


PARA SHOUTS:

ASPF e Mephisto - A HISTÓRIA DE AMOR!
http://www.erepublik.com/pt/article/aspf-e-mephisto-a-hist-ria-de-amor--2203872/1/20

SHOUTEM!!!
Post your comment
What is this?

You are reading an article written by a citizen of eRepublik, an immersive multiplayer strategy game based on real life countries. Create your own character and help your country achieve its glory while establishing yourself as a war hero, renowned publisher or finance guru.