Day 1,335, 13:23
•
by SenatusPopulusQueRomanus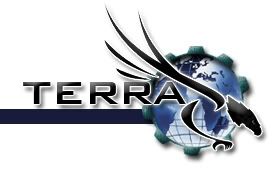 [EN]
Sup Terra,
These last days have been promising. In the USA, we re-gained initiative against Indonesia, won RWs in their territory, and that's just the beginning. However, some of our members, like France and Brazil still remain under occupation, but we'll put all our efforts on regaining the freedom of our members.
EDIT: This article has been written yesterday, and today we won in Brozil. YEY,
BROZIL IS FREE.
Congratulations to our allies and keep kicking asses.
(The translations to each language don't say it)
Anyway,
we are sad
, you must be saying: whyz Terra?. Well... our broz, those
one
s that say they don't lose any battle if they don't want to, are actually losing battles. And yes, it's not our intention, ONE; we're so screwed up and you still can't win a battle. Oh wait... yes, you can win those super mega ultra high important battles in Mexico, sorry. Who cares if that country, like Indonesia, has been always there? Let's fight in Mexico!, don't you think Poland and Hungary? Or who cares if Turkey is having problems?! Let's just fight against Turkey, don't you think Spain?
But whatever, it just proves the point that our broz have no organization, no leadership, no coordination, no anything. Which is good, keep doing like this, no problem for us.
We won't waste an entire article talking about our broz, and how much they suck
So moving on, we want to give our thanks to everybody, it couldn't be possible without you, times may be tough, but a few changes in pixels won't affect us. We are loyal until the end, dignity > slurping for pixels on a screen. Even in the darkest times, there is hope.
We have been working with countries outside of the alliance, giving some help when we can, giving some love, and whatnot. We'll keep giving love to those countries that are willing to cooperate with Terra. As you know we control the night time-zone and we are bored sometimes because our broz are sleeping, ergo we have sum lub to gib.
Oh yes, we have a new HQ, which is gonna rule 'da world. And yes we have some stoopid coffee-guys that like to pee in our coffee. We know that aeriala is just mad because he's Bieber and he can't change that, and that Pfeiffer is mad because he can't win anything, but we really don't care, we don't drink their coffee.
Regards,
Terra HQ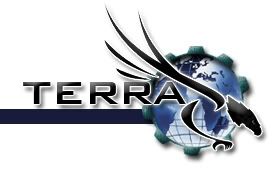 [PT]
Boas Terra,
Estes últimos dias têm promissores. Nós podíamos ter ganho iniciativa contra a Indonesia, ganho RWs no território deles e isto é a penas o início. Isto apenas nos USA por enquanto. Alguns dos nossos membros, como França e Brasil ainda estão sob ocupação, mas nós vamos colocar todo o nosso esforço em libertar os nossos membros.
De qualquer das maneiras,
estamos tristes
, devem estar a dizer: porquê Terra?. Bem... os nossos irmãos, aqueles que (those
one
s) dizem que não perdem batalhas se não quiserem, estão mesmo a perder batalhas. E sim, não é nossa intenção, ONE; estamos de rastos e mesmo assim não conseguem ganhar uma batalha. Esperem...sim, vocês conseguem ganhar aquelas batalhas super mega ultra muito importantes no México, desculpem. O que interessa se esse país, como a Indonésia, esteve sempre lá? Vamos lutar no México!, não acham Polónia e Hungria? O que interessa se a Turquia está a ter problemas?! Baza lutar contra a Turquia, não acham Espanha?
Mas seja o que for, só prova que os nossos irmãos não têm organização, liderança, coordenação, nada. O que é bom, continuem assim, não temos qualquer problema com isso.
Não vamos gastar um artigo inteiro a falar dos nossos irmãos e o quanto eles não valem nada. Seguindo em frente, queremos agradecer a todos, não seria possível sem ti, pequeno soldado. Os nossos países têm.se estado a sair bem, e podemos manter-mo-nos unidos durante estes acontecimentos todos.
Temos trabalhado com países fora da aliança, ajudando quando podemos, espalhar amor, entre outros. Vamos continuar a espalhar o amor a esses países que estão dispostos a trabalhar com a Terra. Como sabem controlamos a time-zone da noite e aborrece-mo-nos às vezes porque os nossos irmãos estão a dormir, ergo temos algum amor para dar.
Ah sim, temos uma nova HQ, que vai dominar o mundo. E sim temos alguns coffee-guys que não são muito espertos e gostam de mijar no nosso café, sabemos que o aeriala está apenas zangado porque é o Bieber e não pode mudar esse facto, e que o Pfeiffer está zangado porque não consegue ganhar nada, mas não queremos saber, não bebemos o café deles.
Cumprimentos,
Terra HQ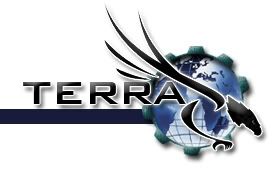 [ES]
¿Qué tal, Terra?
Estos últimos días han sido prometedores. Reganamos la iniciativa en contra de Indonesia, ganamos RWs en su territorio, y esto solmente es el comienzo. Esto es sólo en Estados Unidos, por ahora. Algunos de nuestros miembros, como Francia y Brasil, están invadidos, pero pondremos todos nuestros esfuerzos para recuperar la libertad de nuestros miembros.
De todas formas
estamos triste
, te preguntarás: ¿Por qué, Terra?. Nuestros hermanos, esos mismos (those
one
s) que dicen que no pierden una batalla si no quieren, están efectivamente perdiendo batallas. Y sí, no es nuestra intención, ONE; estamos tan mal y ustedes no pueden ganar una batalla. Ah espera!... sí pueden ganar esas super mega ultra importantes batallas de México. ¿Qué nos importa si países, como Indonesia, han estado ahí siempre? ¡Vamos a pelear por México! ¿verdad, Polonia y Hungría?. ¿Qué nos importa si Turquía tiene problemas? ¡Vamos a pelear en contra de ellos! ¿verdad, España?
Pero como sea, esto solamente prueba que nuestros hermanos no tienen organización, no tienen liderazgo, no tienen coordinación, no tienen nada. Lo que es bueno, sigan así, no es problema para nosotros.
No vamos a gastar un artículo entero hablando de nuestro hermanos y cuan malos son. Así que avanzando con el tema, queremos agradecer a todos. Esto no sería posible sin vos, pequeño soldado. Nuestros países lo han estado haciendo bien y podemos mantenernos unidos a pesar de todos estos eventos.
Hemos estado trabajando con países de afuera de la Alianza, dando ayuda cuando pudimos, regalando un poco de amor, y qué-no. Continuaremos dando amor a esos países que estén dispuestos a cooperar con Terra. Como sabrás controlamos la zona horaria nocturna y estamos aburridos ya que nuestros hermanos están durmiendo, ergo podemos dar algo de amor a todos.
Ah sí, tenemos un nuevo HQ, que va a dominar el mundo. Y sí, tenemos unos coffee-guys no muy inteligentes que les gusta hacer cosas malas con nuestro café, sabemos que aeriala simplemente esta enojado porque es Bieber y no lo puede cambiar, y que Pfeiffer está enojado porque no puede ganar nada, pero a nosotros realmente no nos importa, no tomamos su café
Saludos,
Terra HQ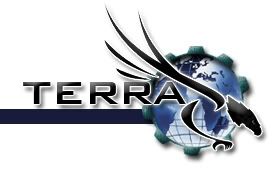 [Nyan]
Nya Terra,
Nyan nyan nya nya nyan nya. Nyan nyan nya nya nya nya Indonesia, nyan nyan nyan nya nyaan nyan. Nya nyan nya nyan nyan USA nya. Nyan nyan nyan, nya France nya Brazil, nyan nya nya nyan nyaan. Nyan nyaan nya nya nya nyan nyan nyan nyaan.
Nya,
we're sad
, nya nyaan nyan ny: Nyan, Terra?. Nya... ny broz, those
one
s nyan nya nya nyaan nya nya nyan nyan, nyan nya
losing battles
. Nya nyan, nya nyan nyaan, ONE; nyan nya nya nyan nyaa nyan nya nya
you still can't win a battle. Oh nyan!
... nya nyan nyan nya nya nyan super mega important battles in Mexico, nya. Nyan nyan nya nyaan, nya Indonesia, nyan nya nya nya?
Let's fight for Mexico! Don't you think Poland an Hungary?
Nya nya nyaan nya Turkey nya nyan nyan nya?
Let's fight against Turkey! Don't you think Spain?
Nya whatever, nya nyan nyaan nya nya
our broz have no organization, no leadership, no coordination, no anything
. Nya nyan ny, nyan nya nya nya, nyan nya ny nyan.
Nyan nya nya nyaan, nyan nya nyan
how much our broz suck
. Nya nyaan nya nya nyan, nya nyan nya nyaan nyan nyan nya nya
thanks to everybody
. Nya nyan nyan nya ny nyaan nyan nyan nya nya nyannyan nyan nya.
Nyan nya nyaan nya nya ny nyan nyannyan, nyan nya nya nyan nyaan nyan, nyan nya nya nyan nyan nyan, and whatnot. Nyaa nyaannyan nya nya nya, nyan nyan nya nya nyan, nyanyan nyan. Nya nyan nyaan nya nyan we control the night time-zone and we are bored sometimes because our broz are sleeping, ergo
we have sum lub to gib.
Oh nya... nyan nyan
new HQ
, nyan nya nya nyan nyaan. Nyan nya, nyan nyaan stoopid coffee-guys nyan nya nya ny nyaan nyan nyan, nyan nya
aeriala is mad
nya nyaan nya nya, ny nyan nyan nya nya
Pfeiffer can't win anything
nyaan nya nya nyan, nyan nyaan ny nya nya nyan, nyan nyan nya nya ny.
Nyaaaan,
Terra HQ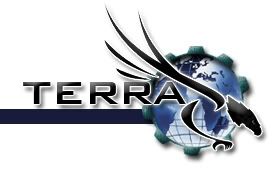 [FR]
La forme Terra ?
Ces derniers jours ont été prometteurs. Aux USA, nous avons repris l'initiative contre l'Indonésie, gagné des RWs sur leur territoire et c'est seulement le début. Cependant, certains de nos membres, comme la France et le Brésil sont toujours sous occupation, mais nous ferons tous les efforts possibles pour que nos membres retrouvent leur liberté.
De toute façon, nous sommes tristes, vous devez dire : pourquoi Terra ? et bien… nos frères, ceux (those
one
s) qui disent qu'ils ne perdent pas de batailles si ils ne le veulent pas, perdent des batailles en réalité. Et non, ce n'est pas notre intention, ONE; on se fait tellement avoir et vous ne pouvez toujours pas gagner une bataille. Oh attendez… oui, vous pouvez gagner les batailles super méga ultra importantes au Mexique, pardon. Qui en a quelque chose à faire si un pays comme l'Indonésie a toujours été là ? Allons nous battre au Mexique ! Qu'en dites vous Pologne et Hongrie ? Et qui en a quelque chose à faire si la Turquie a des problèmes? Allons donc nous battre contre la Turquie, n'est ce pas Espagne ?
Mais quoiqu'il en soit, cela prouve seulement que nos frères n'ont aucune organisation, aucune direction, aucune coordination, rien. Ce qui est bien, continuez comme ça, ça nous va très bien.
On ne va pas gacher un article entier à parler de nos frères et de à quel point ils sont mauvais.
Donc continuons, nous voulons remercier tout le monde, cela ne serait pas possible sans vous. Les temps sont parfois durs mais quelques changements de pixels ne nous affecteront pas. Nous sommes loyaux jusqu'au bout, dignité > sucer pour des pixels sur un écran. Même dans les heures les plus sombres, il y a de l'espoir.
Nous travaillons avec des pays extérieurs à l'alliance, leur donnant de l'aide quand nous pouvons ou un peu d'amour. Nous continuerons de donner notre amour à ces pays qui veulent coopérer avec Terra. Comme vous le savez, nous contrôlons les fuseaux horaires de nuit et nous nous ennuyons car nos frères dorment alors que nous avons de l'amour à leur donner.
Oh oui, nous avons un nouveau HQ, qui va diriger le monde. Et oui nous avons des serveurs de café stupides qui aiment pisser dans nos cafés. On sait que aeriala est fou car il est Bieber et il ne peut pas changer ça, et que Pfeiffer est fou car il ne peut rien gagner mais on en a pas grand-chose à faire, nous ne buvons pas leur café.
Salutations,
Terra HQ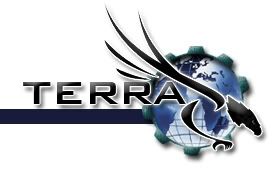 [DE]
Släuft Terra,
die letzten Tage sind sehr vielversprechend gewesen. Wir konnten die Initiative gegen Indonesien zurückerlangen, RWs in ihren Gebieten gewinnen und das ist der Anfang. Aber das ist bisher nur in den USA gewesen. Einige unserer Mitglieder, wie Frankreich und Brasilien sind immernoch besetzt, aber wir werden jede Anstrengung unternehmen um die Freiheit unserer Freunde wieder zu erlangen.
Nunja,
wir sind entäuscht
, ihr fragt euch vielleicht: Warum Terra? … Nunja … unsere Freunde, diejenigen, die gesagt haben, dass sie niemals einen Kampf verlieren, wenn sie es wollen, sind gerade dabei Kämpfe zu verlieren. Und ja, es ist nicht unser Ziel, ONE; wir sind am Boden und ihr könnt immernoch keine Schlacht gewinnen. Halt mal … ihr könnt ja die mega ultra wichtigen Kämpfe in Mexiko gewinnen, sorry. Wen kümmert schon ein Land wie Indonesien, das sich immer auf der Karte halten konnte. Lasst uns lieber in Mexiko kämpfen! Denkt ihr nicht auch, Polen und Ungarn? Oder wen kümmert es ob die Türkei Probleme hat?! Lasst uns lieber gegen Türken kämpfen, stimmt's Spanien?
Letztenendes beweist es mal wieder, dass unsere Freunde keine Organisation, Führung, Koordination und kein gar nichts haben. Aber macht nur weit so, damit haben wir kein Problem, denn das ist gut für uns.
Wir werden keinen ganzen Artikel damit verschwenden über unsere Freunde zu sprechen und wie sehr sie besch...eiden sie sind. Also weiter im Text, wir wollen allen danken. Es wäre nicht möglich gewesen ohne dich, den kleinen Soldaten. Unsere Staaten haben alles gegeben und wir können zusammen sogar diese Zeit durchstehen.
Wir haben mit Ländern außerhalb der Allianz zusammengearbeitet, ihnen Hilfe zukommen lassen, wenn es uns möglich war, etwas Liebe verschenkt und dergleichen. Wir werden auch weiterhin jedem Liebe zukommen lassen, der Willens ist mit Terra zu kooperieren. Wie ihr wisst, kontrollieren wir die Nacht-Zeitzone und sind manchmal gelangweilt weil unsere Freunde schlafen, als haben wir Liebe abzugeben.
Achja, wir haben ein neues HQ, das die Welt rocken wird. Und ja wir haben einen dummen Kaffeejungen, der darauf steht in unseren Kaffee zu pinkeln, wir wissen, dass aeriala mad ist, weil er Bieber ist und es nicht ändern kann und dass Pfeiffer mad ist, weil er nichts gewinnen kann, aber das geht an uns vorbei, weil wir deren Kaffee nicht trinken.
MFG,
Terra HQ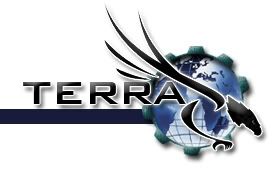 [RU]
Здравствуй, Терра.
Последние дни оказались многообещающими для нас. В США мы перехватили инициативу у Индонезии, выйграв РВ на их территории, и это только начало.
Однако, некоторые из наших членов, такие как Франция и Бразилия все еще остаются под оккупацией, и мы приложим максимальные усилия чтобы вернуть свободу всем нашим друзьям.
Энивей,
мы расстроены
. Вы скажите: "почему Терра?" Ну что же.. те наши друзявки, которые утверждали что не проиграют ни одного сражения, стоит им только захотеть, все так же проигрывают. И да, это не входило в наши намерения, вы просто все так же не можете выиграть ни битвы... Ой, погодите. Да, вы можете выиграть супер мега ультра убер важную битву в Мексике, простите. Кого волнует Индонезия, Польша или Венгрия?
Кого волнует, что у Турции проблемы? Давайте просто бить против Турции, вы так не полагаете, Испания?
Прим. переводчика: Абзац посвящен выходу из Терры Португалии и Аргентины, под друзяфками понимаются они. И вообще, читайте английскую версию, она лучше
И все же, это просто доказывает, что у наших друзявок нет ни организованности, ни достйоного лидера, ни координации, ничего. Что есть хорошо, продолжайте в том же духе, Терру это не затронет.
Но не будем тратить всю статью на разговор об этих друзявках и о том, насколько они клевые.
Итак, далее, мы бы хотели поблагодарить каждого: наши победы были бы невозможны без вас. Сейчас тяжелые времена для нашего Альянса, но изменения в пикселях не влияют на нашу сплоченность.
Мы будем верны друг другу до конца, благородство > положение пикселей на экране.
Надежда остается даже в самые мрачные времена.
Мы работаем со странами за пределами Альянса, помогая им по мере возможностей. Мы будем все так же дружить со странами, которые сотрудничают с Террой. Как вы знаете, мы контролируем ночное время (по ерепе) и поэтому временами мы устаем, ведь наши союзники спят и приходится собирать все силы в кулак, чтобы победить.
Ах да, теперь у нас новый состав руководства, который скоро будет контролировать Мир. И да, у нас есть парочка неполноценных разносчиков кофе, которым нравится писать в него. Все знают, что aeriala просто сошел с ума, потому что он Bieber (
хз, что это
), а Pfeiffer - потому что не может ничего выиграть. Но нам реально пофиг, мы просто не будем пить их кофе.
Прим. переводчика: весь абзац посвящен внутренним срачам в hq, первый из вышеупомянутых - прошлый главком терры (немного фейлер), второй - латентный предатель и местный козел опущения.
С уважением,
Руководство Терры.
Post your comment
What is this?

You are reading an article written by a citizen of eRepublik, an immersive multiplayer strategy game based on real life countries. Create your own character and help your country achieve its glory while establishing yourself as a war hero, renowned publisher or finance guru.