Day 1,691, 15:28
•
by Narko87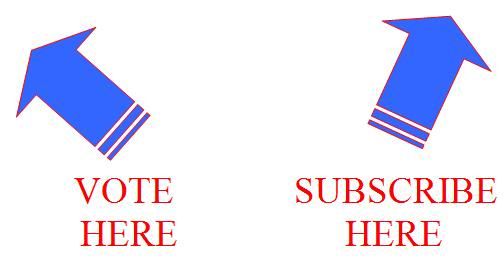 Nisam ništa pisao već 100 godina a ne bih ni sad da nisam sa još par drugara pokrenuo kanal na Rizonu na kom će se svakodnevno prodavati informacije o sigurnim RW-ovima, prodavati dmg za pomoć u postojećim RW-ovima i tome slično. Link do kanala:
http://mibbit.com/?channel=%23RWin&server=rizon.mibbit.org
ili irc://
rizon.mibbit.org/RWin
Dakle o čemu je reč, imamo stalnog dostavljača informacija o ustancima sa verovatnoćom uspeha preko 70%, mi ćemo te informacije prodavati po jako povoljnim cenama uz garanciju da vraćamo novac ukoliko ustanak bude neuspešan.
Napomena: Mi ne snosimo nikakvu odgovornost ukoliko ustanak uspe a vi neuspete da se za njega prijavite.

Bitka se lomi i hitno vam je potrebna šteta kako bi brojač prevagnuo na vašu stranu? Opet ste na pravom mestu. Veliki broj iskusnih boraca čeka spremno da vam proda svoju štetu. Rešite svoje bitke, nemojte da prepuštate stvari sreći.
Takođe ukoliko želite da prodate vašu štetu takođe ste dobro došli.

English version:
I haven't wrote anything for a long time, and I wouldn't if didn't start channel on Rizon with few friends. There will be sold info for sure RWs and dmg for existing RWs. Link to the channel:
http://mibbit.com/?channel=%23RWin&server=rizon.mibbit.org
or irc://
rizon.mibbit.org/RWin
So, I have source of info about RWs with success rate above 70% and that info will be sold at low prices with money back guarantee if RW fail.
Note: We are not returning money if RW is successful and you don't support it.

Battle is breaking and you urgently need dmg so you can get points for your side? You are at the right place! A lot of strong players are waiting to sell you their dmg. Win your battles, don't bet with it.
Also, if you want to sell your dmg, you are welcome!

Post your comment
What is this?

You are reading an article written by a citizen of eRepublik, an immersive multiplayer strategy game based on real life countries. Create your own character and help your country achieve its glory while establishing yourself as a war hero, renowned publisher or finance guru.