Day 2,405, 07:32
•
Published in Poland
•
by bikisbig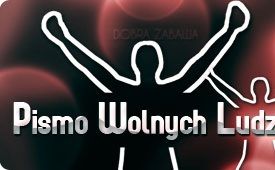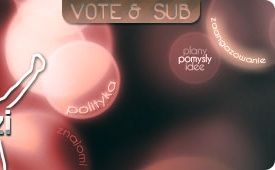 Witam wszystkich ,
Przekazuje wstępne wyniki po pierwszym tygodniu, każdy ma jeszcze szanse na wygraną ponieważ każdy kto uzyska 10 punktów wygrywa a rywale nie odlecieli daleko i można ich nadgonić.
1. miejsce cinny 13 punktów
2-3. miejsce re9dukcja oraz michalasz 12 punktów
4-5. miejsce zbyszek121, szymenloko 11 punktów
6-7 miejsce Lukowa, donaldmackwacz 10 punktów
8-10 miejsce tob1st, samsezrobie, kacper krzysztof flakowski 7 punktów
do tej pory w konkursie wzięło 15 osób.
Co to za konkursy? :
-na fedzie w tym miesiącu typujemy zwycięzce meczów (lub remis) na mundialu. Nie ma znaczenia level. Do wygrania 50 chlebków q6 (mecz dnia), można także obstawić 3 mecze wtedy do wygrania 300 q6.
-na ircu rożne pytania zazwyczaj związane z Polską np: jak nazywa się przyjaciółka tych panów
http://tnij.org/boleoo
---
Druga edycja konkursu dla wszystkich graczy bez względu na level i przynależność partyjną.
-za sub tej gazetki dostajecie 5 punktów (trzeba podać numer suba w komentarzu)
-za vota 2 punkty (trzeba podać numer vota)
-za odpowiedź na pytanie na ircu 1 punkt (pytania będzie pojawiać się w topicu partii PWL)- odpowiedzi wysyłajcie do mnie pmką
-za odpowiedź na pytanie na fedzie 1 punkt + nagroda
Nagrody to:
1 miejsce -100 tanków
2 miejsce -50 tanków
3 miejsce – 20 tanków
4-10 – 10 tanków
Każdy kto zdobędzie przynajmniej 10 punktów dostanie nagrodę w postaci chlebków i tanków.
Zapraszamy wszystkich do wstąpienia w szeregi Partii Wolnych Ludzi.
Zapraszamy każdego, zarówno ludzi młodych, oraz bardziej doświadczonych.
Aby dołączyć do Partii Wolnych Ludzi wystarczy wejść tu:
http://www.erepublik.com/en/party/partia-wolnych-ludzi-2273/1
i kliknąć przycisk JOIN PARTY.
Zasady PWL co zrobić aby dostać się do kongresu :
http://pokazywarka.pl/ozo77c/
Zachęcamy do odwiedzenia naszego kanału w sieci QuakeNet: #pwl
Link do naszego forum:
pwl.phorum.pl
Post your comment
What is this?

You are reading an article written by a citizen of eRepublik, an immersive multiplayer strategy game based on real life countries. Create your own character and help your country achieve its glory while establishing yourself as a war hero, renowned publisher or finance guru.