Day 1,957, 03:23
•
by Mentor eHR
Poštovane igračice i igrači, i posebice naše nove generacije,
s radošću vamo objavljujemo kako će se i ove nedjelje održati akcija pomoći novim građanima u vidu podjele hrane te kako tradiciju namjeravamo nastaviti iz tjedna u tjedan!

U akciju pomoći biti će obuhvaćeni svi igrači hrvatskog CS u
D1 i D2, dakle do levela 29
(uključujući i level 29 naravno). Cilj je pomoći novim igračima i olakšati im prve korake u početnoj fazi igre, ali i nekima koji se još nisu snašli dodatno pomoći u vidu hrane imajući na umu ovotjedne žestoke borbe i akcije. Dijelit će se 500-1000 welnessa, a link za prijave nalazi se u nastavku:
> > > > > PRIJAVNICA < < < < < Prijave se primaju do nedjelje u 22h
kada će u večernjim satima započeti i podjela. Duple prijave naravno neće biti uzete u obzir, kao ni igrači koji ne zadovoljavaju navedene kriterije.
EDIT: Podjela je završena, donirano je po 1000 wellnessa svako igraču sa važećom prijavom a popis je vidljiv u nastavku:
DONATORI za ovaj tjedan:
dSoKre 2500 q5 foodDruidRider 2000 q2 food
Hvala naravno na donacijama, uvelike ste pomogli i pridonijeli razvoju mladih generacija te u ime svih ovim putem primite našu zahvalnost!
Za sva pitanja kao i donacije možete se javiti:
-
Deus Invictus
http://www.erepublik.com/hr/citizen/profile/6958296
-
Lovric505
http://www.erepublik.com/hr/citizen/profile/1337560
VAŽNA OBAVIJEST ZA SVE NOVE IGRAČE
.
Iskoristite priliku da
uz starijeg i iskusnog igrača savladate osnovne mehanizme igre
. Vaš mentor će vam svaki dan slati korisne poruke preko kojih će vas korak po korak učiti o različitim aspektima igre, davati će vam korisne savjete i preporuke, te će vam biti na raspolaganju prvih mjesec dana koliko traje osnovni program mentoriranja.
Sve što trebate napraviti jest ispuniti slijedeći obrazac za prijavu:
... ::: ===>
OBRAZAC ZA PRIJAVU - ŽELIM MENTORA
<=== ::: ...
Također svim novim igračima glavni savjet je da se što više informirate, čitate članke, proučavate mehanizme igre kako bi na temelju iskustava starijih igrača donijeli najbolju moguću odluku. U nastavku je link na prethodni članak koji sadrži opsežne opise i linkove i pokriva gotovo sva područja koja bi vas mogla zanimati.
Korisne informacije za sve bebe!!
Svi stariji igrači koji žele postati mentori, mogu se slobodno prijaviti putem slijedećeg linka:... ::: ===>
OBRAZAC ZA PRIJAVU - ŽELIM BITI MENTOR
<=== ::: ...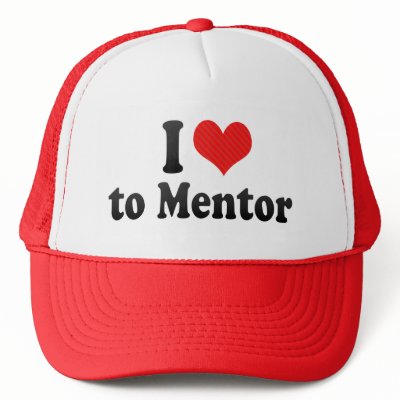 Hvala Vam na čitanju,eMentor tim
Post your comment
What is this?

You are reading an article written by a citizen of eRepublik, an immersive multiplayer strategy game based on real life countries. Create your own character and help your country achieve its glory while establishing yourself as a war hero, renowned publisher or finance guru.