Day 1,884, 00:46
•
Published in Indonesia
•
by Emy Lyana
Selamat pagi,siang,sore,malam kapanpun anda membaca koran ini.
Sehubungan dengan Pemilihan Kongres tanggal 25 Januari nanti, saya ingin mengikuti pencalonan Kongres tersebut
.
Namun sebelumnya Saya ingin Memperkenalkan Diri terlebih dahulu:
Nick erepublik:
lus mv ky
Nick irc : lus_mv_ky
facebook :
yang pasti orang
xD
twitter :
@paulusmky
walaupun saya boleh dibilang newbie di bidang politik eRepublik ini tapi ada alasan yang mendorong saya berpartisipasi.
Pertama
, mencoba mengenal lebih dalam game ini dari segi Politik
Kedua
, Bersosialisasi dengan Politikus lain yang lebih berpengalaman
Ketiga
, Mencoba menjadi sesuatu di eNegara tercinta ini
saya mencalonkan diri dari partai
GOLKUS
(klik untuk join
)
dan yang terakhir moto saya nanti ialah yang mungkin sering erepers dengar
'Utamakan Koordinasi Baru Aksi'
sekian persentasi saya, bila ada salah kata mohon dimaafkan.
oh ya jangan lupa vote Golkus ya tanggal 25 Januari nanti
sekian dan terima kasih.
Palembang, 16 Januari 2013
Salam Hangat, lus mv ky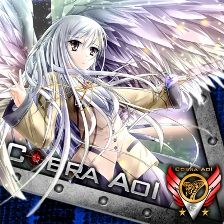 Post your comment
What is this?

You are reading an article written by a citizen of eRepublik, an immersive multiplayer strategy game based on real life countries. Create your own character and help your country achieve its glory while establishing yourself as a war hero, renowned publisher or finance guru.