Day 1,668, 07:11
•
Published in Serbia
•
by Balkan.Expres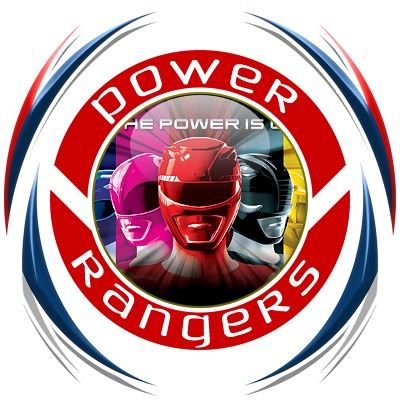 Ovom prilikom zbog promena ratnog modula u igri, jedinica Power Rangers odlučila je, da napravi regrutaciju trenutno samo za igrače koji pripadaju
D3 i D4 ( divizijama ) ! Razlog za to je da bi uspeli da napravimo balans sa drugim igračima jedinice !
Kao i uvek bićemo kratki :
OD NAS OČEKUJTE !
1. Redovnim popunjavanjem formulara na kanalu jedinice da ste se uključili u igru dobijate 10 q6 tenkova ( SAMO D3 I D4 )
link kanala jedinice :
http://miburl.com/ioNFy4
link za pristupanje u jedinicu :
http://www.erepublik.com/en/main/group-show/1047?page=1
2. Dodatne podele za organizovane udare jedinice !
3. Podršku i dodatnu pomoć ukoliko vam je zaista potrebna, što važi i za ostale
članove jedinice
4. Posete i druženje na chatu je samo za one koji žele, naravno ostali mogu doći
Popuniti formular i oružje će dobiti u najkraćem mogućem roku .
Nije potrebno da čekate nikoga osim ukoliko nemate neko pitanje ili sl.........
http://miburl.com/ioNFy4
PRIDRUŽITE NAM SE ,JER OVA JEDINICA IMA VELIKI
POTENCIJAL , ZA BRŽE NAPREDOVANJE SVIH IGRAČA !
UKOLIKO IMATE BILO KAKVO PITANJE ILI NEDOUMICU
POSETITE NAS NA KANALU JEDINICE GDE MOŽETE
DOBITI KONKRETAN I JASAN ODGOVOR U VEZI NEČEGA
ŠTO VAS ZANIMA, ILI POSAVETOVATI SE SA OSTALIM
ČLANOVIMA JEDINICE, TE IH PITATI ZA UTISKE O JEDINICI !
JOŠ JEDNOM VAS POZIVAMO DA SE PRIKLJUČITE A JEDINICA ĆE BITI
UVEK UZ VAS ČLANOVE !!!!
POWER RANGERS VAS OČEKUJU !
http://miburl.com/pISM3x
OVDE MOŽETE POGLEDATI NEKE OD VEĆ URAĐENIH AVATARA ,ALI TAKOĐE
MOŽETE IZABRATI NEKU OD VAŠIH SLIKA KOJU BI ŽELELI DA STAVITE U AVATAR
NEŠTO ŠTO MISLITE DA PREZENTUJE VAS KAO OSOBU I KAO ČLANA JEDINICE !
PRIDRUŽITE NAM SE !
http://www.erepublik.com/en/main/group-show/1047?page=1
Post your comment
What is this?

You are reading an article written by a citizen of eRepublik, an immersive multiplayer strategy game based on real life countries. Create your own character and help your country achieve its glory while establishing yourself as a war hero, renowned publisher or finance guru.