Day 1,553, 08:29
•
by HemanathanKumar
---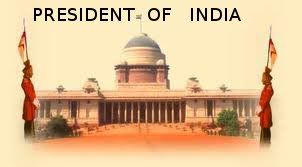 ---
=======================

=======================
We have been trying so hard in the past achieve the word
"BABY BOOM"
.We desperately need this so that we stop playing second fiddle to bigger nations. I would like to see India playing major role in its region give its
huge size and resources
.
I tried myself working on this baby boom and I couldn't achieve anything just by sending our referrals to my friends. Then I felt, something more to be done on this.
Recently in the past few days,I spent some good time in exploring few forums which has got gud community of
BBG(Browser Based Games) based MMO (Massive Multiplayer Online) game players
. I could see few people advertising about this game in those site. But I couldn't see much for India in those sites. On the otherhand I could see
hsharma83
advertising about this game way back in 2010.
We have been trying to promote our Baby-boom materials thru Facebooks and other Social Networking sites. Probably One shout per day might make it happen.
Recent study says, India has got 21m Facebook readers and ranked 3rd in internet usage. If we can attract 1% of that population, probably we will be force to reckon in the future.
My request to fellow Citizens is,
Please register yourself to those sites and start advertising about this game
. Also we can publish some promotional articles on this regard on those sites. I would like to have such articles to publish there. If you got any such forums you are part of,please let us know so that we can work together on this.
I wish to set target like,
Get people 20 people registered to the game and retain 10-15 of them per week.
For this, I put-forth the medium for promoting our Baby-Boom Project
1. Social Networking sites such Facebook, Google+, twitter etc.
2. College Community Events like Cultural, Tech. Symposiums etc.
3. Other Browser Based Gaming Sites
4. Forums
5. Newspapers and other mass communication.
Finally I invite people to write some gud promotional article and posters for our 'Baby-Boom' and start working on this.
Also, If you feel, there is much better way to do this, let me know. Im happy to help you guys in this.
Poster Design Competition: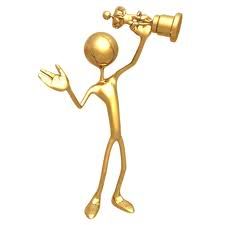 On behalf of Govt. of eIndia, I'm announcing "
Poster Design Competition
" for the players. You are invited to submit "Posters" advertising
Babyboom for eIndia
which are going to used for advertising in
RL paper/digital media
. A player can any no. of posters and
each unique poster
will carry an entry reward of "
5 Tanks/200 INR".
---
Best Posters which are going to be used for advertising will be rewarded with 5000 INR each.
---
So what are you waiting for ???
Hit us with your Posters and help your nation attain its glory and claim your reward.
MoMC Team, I would like to you take initiative on this and try to come up with few articles on babyboom.

More announcement coming soon on Babyboom ....
---
The reason why the universe is eternal is that it does not live for itself; it gives life to others as it transforms
---
Post your comment
What is this?

You are reading an article written by a citizen of eRepublik, an immersive multiplayer strategy game based on real life countries. Create your own character and help your country achieve its glory while establishing yourself as a war hero, renowned publisher or finance guru.