Day 1,867, 13:05
•
Published in USA
•
by Deepchill
EASY COMPANY'S SHOW OF FORCE
On day 1866, Easy Company held a ''Show of Force'' day to test our striking force and troop readiness. The results were a complete success. Let me share with you some awesome stats:
DAY 1866 KILLS:
Easy Company was easily the top killing machine in the eUSA with more than double the kills than the second place military unit.
We were also 3rd in the world with 14812 kills following Serbia's MU (with 1842 members) and Poland's MU (with 2243 members). EZC has only 275 members.
DAY 1866 DAMAGE:
EZC was 8th in the world in damage, that, in recent history is our record.
DAMAGE PER DIVISION:
Our division 2 fighters were 1st in the eUSA and 2nd in the eWorld.
Our division 3 fighters were 1st in the eUSA and 6th in the eWorld.
Our division 4 fighters were 4th in the eUSA and 16th in the eWorld.
INDIVIDUAL DAMAGE:
Div 1
Tucknow, 4th in the eUS
Div2
Frindle, 1st in eUS and 20th in eWorld.
Miki77miki, 2nd in eUS.
BritSeelowe, 3rd in eUS.
Div 3
Wolfordy 1st in eUS and 14th in eWorld
Div 4
Deepchill, 6th in the eUS
NOTABLE HEAVY HITTERS:
Wolfordy , 481 kills
Maurice Charron, 443 kills
Krylus, 296 Kills
Sth26307, 293 Kills
Deepchill, 288 Kills
Vijalob, 245 Kills
Rockfan , 245 Kills
BritSeelowe, 237 Kills
Fraxiparine, 217 Kills
Bicdizzle, 213 Kills
Great job EZC, let's see if we can do better next time.
CURRAHEE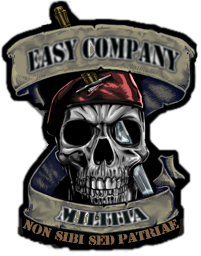 Post your comment
What is this?

You are reading an article written by a citizen of eRepublik, an immersive multiplayer strategy game based on real life countries. Create your own character and help your country achieve its glory while establishing yourself as a war hero, renowned publisher or finance guru.