Day 1,911, 21:27
•
Published in USA
•
by ligtreb
You probably missed this unless you're in the executive branch, in a military command or in congress, but a major consequence of who we elect in this country happened today.

Most of you know that we're involved in Operation Gangnam Style, an attempt to help our allies South Korea and Japan reclaim their native regions. The effort has been stalled recently because the USA and Taiwan don't always share a border due to maneuvering by Taiwan.

Well, as this battle was getting near its finish, both the USA and Taiwan knew they could soon be bordering each other again. Because of game rules, whichever country proposed a Natural Enemy law first would gain initiative and be able to attack the other.




One problem: Before the battle ended, a rogue congressman from the American Freedom Alliance (AFA) made a proposal to Natural Enemy the United Kingdom. This proposal ruined any chance our country had at gaining initiative in the war because proposals last 24 hours and only one Natural Enemy proposal can be made at a time.

It could get worse: Since Taiwan got to make a Natural Enemy proposal nearly 24 hours before we could, if they attacked us they would have a Natural Enemy fighting bonus and we wouldn't until the next day.

You can thank the American Freedom Alliance for this.

The AFA is the party that has been trying to Politically Take Over (PTO) this party for several months, led by Ronald Gipper Reagan and many foreigners from enemy nations. Articles that have been written about this in the past include:

http://www.erepublik.com/en/article/-spqr-numbers-don-039-t-lie-or-how-low-bonus-strategy-saved-eus-2202164/1/20
http://www.erepublik.com/en/article/more-dirty-tricks-by-ronald-gipper-reagan-and-the-afa-2188001/1/20
http://www.erepublik.com/en/article/reality-check-updated-with-mike-ontry-039-s-new-message-blocker--2185624/1/20
http://eusaforums.com/forum/index.php/topic,6714.0.html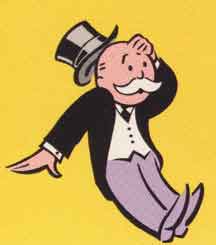 AFA congressmen have a long track record of making proposals that hurt this country's ability to fight. This was not an isolated incident. Some examples of proposals that could potentially have hurt us or slowed us down:

http://www.erepublik.com/en/main/law/USA/122692
http://www.erepublik.com/en/main/law/USA/122982
http://www.erepublik.com/en/main/law/USA/122849

This is why it's important on election day to vote for one of the other four major parties. I'm in the United States Workers Party (USWP), but voting for the Federalists, American Military Party (AMP) or We The People (WTP) is also good.

It is very likely the AFA will try to PTO our major parties this Friday (Feb. 15) on Party President election day. Please follow directions on who to vote for from trusted pro-American sources.

Elections have consequences. If we're not careful about who we vote for, it hurts our ability to fight.

Thank you for reading,
-- ligtreb


Post your comment
What is this?

You are reading an article written by a citizen of eRepublik, an immersive multiplayer strategy game based on real life countries. Create your own character and help your country achieve its glory while establishing yourself as a war hero, renowned publisher or finance guru.