Day 2,147, 17:38
•
Published in USA
•
by Josh Frost
Mood Music:
Hello Again
Ή τάν ή επί τάς (I tan i epi tas)
Hello Again….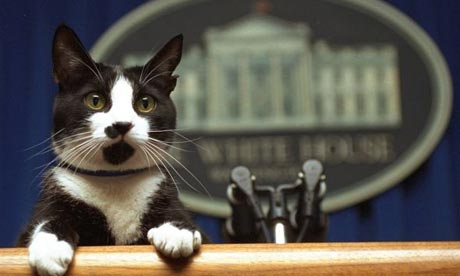 First and foremost I want to thank the eAmerican people and all of those who supported me through this campaign. I appreciate all the faith that you have put in me and I promise not to let you down. We got into this mess together and will get out of it together. As much faith as you have in me, I have even more in you. No matter how bleak the circumstance during my tenure in this game, I have always believed in the eAmerican people. I know you will not fail me.
I also want to thank somebody else… I want to thank former President Oblige. No matter how much he and I might disagree on policy, I respect his and the service he has put in for this country. Being President is the hardest job in the game. It takes an inordinate amount of time and emotional energy. Anybody brave enough to step up to the plate and do the job deserves all of the respect in the world. I think enough of him and his dedication that he will be one of my Chief Advisors.
Well, here we are. The situation is pretty grim. We've lost most of the country and we still face a PTO threat. The situation that we face is not for the faint of heart. We face a long road to get back on the map and to ensure the safety of this nation. I'll never lie to you. There will be times when you want to quit, walk away, and never look back. That's the easy route, but that isn't how winning is done. I wouldn't have taken this job if I thought that it was hopeless.
I took this job for one simple reason: I believe. I believe that no matter how beaten and battered we are, that we can rise up and fight our way out of this. It's going to take time and patience, there will be setbacks, but when its all said and done we will be back on the map and we will have a secure democratic process. Something else will happen too: You're going to be better because of all this. It's going to make you a better player and a better eAmerican. When this is finished you will be reborn as a new people, a people born from adversity and struggle. That's how great nations and great peoples are made and it's going to start today.
I know you're tired and I know you're frustrated. You've been through a lot and there's more to come but in the end when this is all over with, we will be restored and we will be better because of it. We'll bury our ugly past of division and hatred and build something new. This game is advertised as: The New World. Today we are going to start building it. We're going to build a new country and a new type of eAmerican and we're going to do it as a team and in the end if we are successful the glory will not be mine, but yours and yours alone….
Post your comment
What is this?

You are reading an article written by a citizen of eRepublik, an immersive multiplayer strategy game based on real life countries. Create your own character and help your country achieve its glory while establishing yourself as a war hero, renowned publisher or finance guru.