Day 1,899, 02:48
•
Published in Australia
•
by Mr Crumpets
Good Evening eAustralia,
Since my last minute decision to run for
Prime Minister of eAustralia
, I've been busy trying to lock in a cabinet team.
So far, I have figured how I will shape my
Foreign Affairs
team.
Similar to
Xavier Griffith
, I will have three Ministers of Foreign Affairs, each looking after a certain region.
I promised 'Fresh Faces' to the Foreign Affairs team. I made it clear that didn't mean new players, but moving in players that would bring a different approach to what has happened over the last few months.
Scottty The NUKE
- KnightHawks Military Council
Minister for Foreign Affairs - Americas
Scottty's job is to both hold out hand of friendship, but also wield the BIG STICK of punishment.
There's no doubt that relations with the
eUSA
are not great. If we get an
eAustralia
friendly CP in the states, then Scotty's first act will be to sit down with the Yanks and see if we can find a way to move forward together.
If we are ignored, his job will be suss out new allies in
North and South America
that can provide regular battles for our soldiers to rank up and in some cases, give us tactical options.
Meanwhile, the diplomatic door will be SLAMMED SHUT on
eChile
.
They breached the treaty, they know it, and if they want to talk deals with us again, they will have to earn our trust. It's pointless talking to a nation if a deal has no chance of being enforced correctly.
Larni Kaddlestorm
- Australian Revolutionary Party
Minister for Foreign Affairs - Asia-Pacific-Africa
Our Western Flank is going to be a very interesting place next month and
Larni
will be kept very busy.
First and most obvious is
Indonesia
. They know
Larni
has caused them headaches in the past and that's why putting her in charge of that region.
Larni
is blunt and that's how the Indonesians should be treated from now on. A simple no BS approach.
Another situation brewing is a possible PTO in
eSouth Africa
,
Larni
will monitor that closely.
I see
Asia
as a region we have long neglected. In the past I had been big advocate of
eChina
.
Like Scottty, I'll need Larni to see what allies we can make in our closest region and if any of them could give us a tactical edge.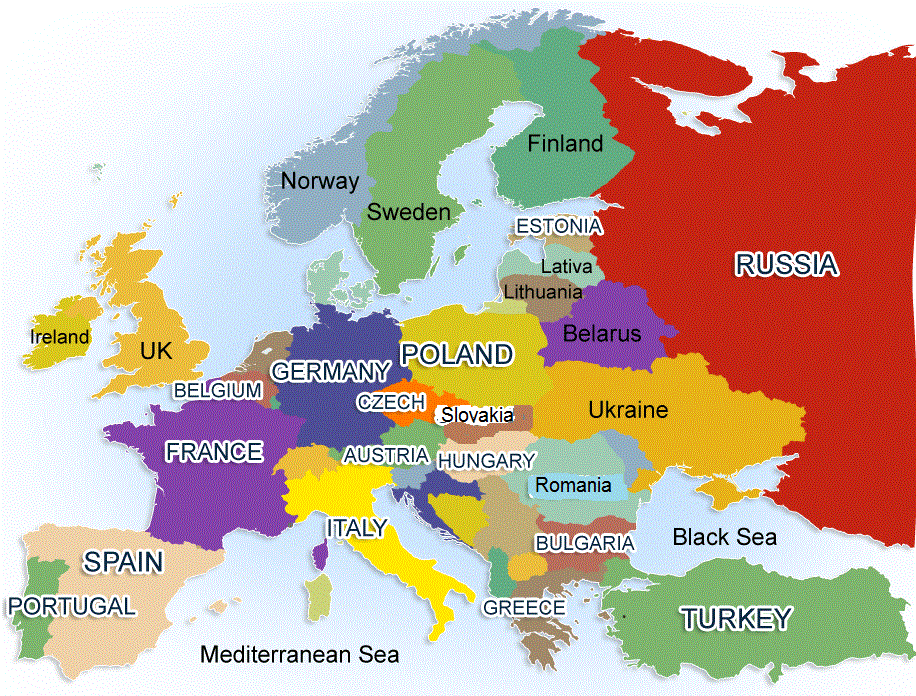 Louise Brookes
- Australian Revolutionary Party
Minister for Foreign Affairs - Europe
(To be confirmed)
Louise knowns the region well and will be a valuable member of the FA team.
I'll need her to make contact with alliances like
ACT
and
ASGARD
and see if they are open to
eAustralia
joining or possibly just 'partnering' with selected member countries.
EDEN
will be breaking up soon, so Louise will be keeping an eye on what country ends up where and would them MPPing be valuable to our nation.
Maybe we'll see ourselves allies again with old friends like
Greece
or maybe we'll be making new partnerships with countries like
Serbia
... I'll be wanting Louise to put all options on the table.
I know it can be unnerving to have a CP candidate that hasn't committed to a particular alliance, but the reality is successive governments (rightly at the time) put all our eggs in the
CoT
basket.
Unfortunately, we were betrayed by the
Circle of Traitors
.
On the positive, this gives myself or my opponent,
Tim_Holtz
, a blank canvass to work with.
We are attached to no one, with no responsibilities to another nation.
I believe that
Scottty, Larni and Louise
can bring me the right pieces of the puzzle to help create a network of allies that we can
trust
and build friendships with.
Mr Crumpets
Candidate for Prime MinisterFounder, Senator and Party President of the Green and Gold Party
Post your comment
What is this?

You are reading an article written by a citizen of eRepublik, an immersive multiplayer strategy game based on real life countries. Create your own character and help your country achieve its glory while establishing yourself as a war hero, renowned publisher or finance guru.