Day 2,370, 08:12
•
Published in Republic of Macedonia (FYROM)
•
by MNR Makedonija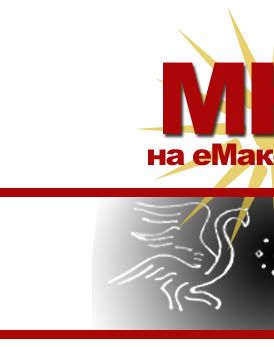 Hello dear friends,
even though it is uncommon to post articles about Real Life, still, we feel the need to change that.
As you may know, bad things are happening lately to our Real Life close friends, which is why we would like to dedicate this article as a form of support, among others..
On Tuesday, the Turkish, and World's public was shaken with breaking news about explosion and fire at the mine in Soma, western Turkey, where unfortunately 284 people are confirmed dead, and 18 miners are still missing.
Survivor hugs a relative in front of the coal mineThe Soma mining disaster is already the deadliest industrial catastrophe in Turkey's history
, and we sincerely hope it will be the last one! Condolences to all that lost any relatives,
Macedonia hopes the best for you, brothers!
As if this wasn't enough,
hard times are also facing our brothers in Croatia, Bosnia and Serbia.
These are the worst floods ever recorded in the last 120 years!
Over 4.000 people are evacuated and the city of Obrenovac is fully under water. Serbia and Bosnia asked for help, and our country of course answered in no time, among other neighbor countries like Bulgaria, Slovenia, and even Russia.
Macedonian buses with volunteers and material help
Macedonia has contributed so far
with
one helicopter MI-17
,
9 boats
for rescuing, 75 flood experts from the Ministry of Defense, 45 pumps, medics and various kinds of drugs, 3.000 blankets, 30 members of quick response team for rescuing, 15 members of special unit, a company donated 50.000 liters of water and many more..
Macedonian Government and the Energy Companies of Macedonia
have also decided they
will help Serbia by sending electrical energy
in what should be
80 MW (MegaWatts) per hour.Plus today 18.04.2014 we had enormous humanitarian action all over Macedonia. This actions will continue every day. You can see pictures from this action in this GALERY
Serbian TV portal about Macedonian help
Neighbors closer than a brother
Macedonians have also organized on facebook to gather all kinds of resources that can help the people in Serbia and Bosnia.
MACEDONIAN ARMY - HELPS
Also, Macedonian Red Cross has opened phone lines and bank accounts
on which we appeal every Macedonian to donate 100 denars :
Bank account: Фонд на солидарност 300000001327966 ДБ 4030984271620 – Комерцијална банка.
One 075 143 400
T-mobile 070 143 400
Vip 077 143 400
Until now, the citizens have donated more than 60 000 euros !!!
Charity concert by Macedonian greatest artists
It is worth mentioning that since Serbia was facing such a disaster in Real Life, our alliance,
Aurora ceased all kind of hostility and warfare towards Serbia.
This is after all just a game, and
no matter the relations we have here, we never forget the real connections between us, the real bonds that tie us.
A friend in need is a friend indeed!
We appeal to everyone who reads this article to be part of this and help our brothers as much as they can! Check out details for that here:
http://tinyurl.com/lld8apx
Best of hopes,
eMacedonian Government
Post your comment
What is this?

You are reading an article written by a citizen of eRepublik, an immersive multiplayer strategy game based on real life countries. Create your own character and help your country achieve its glory while establishing yourself as a war hero, renowned publisher or finance guru.