Dita 1,974, 11:13
•
E Publikuar në USA
•
nga Duncan Crowe

Fellow Federalists o/,
The Feds. have always been remarkable in dealing with drama and conflicts that emerge. After EZC left the Feds, the shockwave was quite severe and entirely unexpected. While this did encourage some unnecessary strife, we were able to recover in the way that we could, and begin discussion on what path we should pursue, as a party, no longer being tied to EZC.
It was decided that the Feds were going to found a new MU. This quickly steamrolled into proposals, leadership structure, and commune setups.
And now, we have a final product ready for launch:
SHIELD
.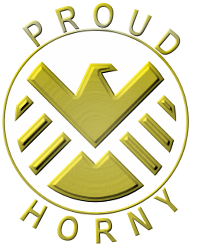 Mission Statement
SHIELD is a military unit founded by the Federalist Party, and will serve not only as a place to educate new fighters, but also a place for experienced older players to fight alongside each other under the same banner.
There will be a focus on community, and officers will help newbs as much as possible to involve them in the SHIELD community, as well as, on a larger scale, the FED community.
Supplies
12 q7 weapons per day!
50 q5 food per day!
Requirements
-Activity
-Communing Strongly Recommended
-That's it!
You do NOT need to be in the Feds to join this MU, and we will not deny your application because you're not a Fed!
Current Leadership
CO - Tiacha
XO - Crashthompson
XO - Molly Emma
Community FeaturesIRC Room
-
#SHIELD
Forum
-
Here
-
Be sure to request for access
Thanks for reading!
Please join SHIELD if you want an awesome place to hangout!
😃
-SHIELD Leadership
Fed. Party Page
Fed. IRC
Postoni komentin tënd
Çfarë është kjo?

Ju jeni duke e lexuar një artikull që është shkruar nga një qytetar i eRepublik-ës, një lojë e veçantë strategjike ku luajnë shumë lojtarë dhe që është e bazuar në vende të jetës reale.Krijo karakterin tuaj dhe ndihmoje vendin tuaj për të arritur lavdinë e saj përderisa ju mund të bëheni hero i luftës, botues i njohur ose një këshilltar i financave.