Day 1,945, 19:50
•
Published in USA
•
by Duncan Crowe

Launch
-
Article
Update #1
-
Article
Update #2
-
Article
Update #3
-
Article
Update #4
-
Article
Update #5
-
Article
Update #6
-
Article
Update #7
-
Article
Update #8
-
Article
Update #9
-
Article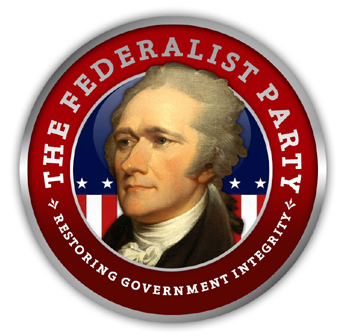 The Federalist Party is still running AHH, a program which offers food and tanks to members of this community.
It's been a while since I've done a update, so be sure to recognize the commitment of the Feds over the last two weeks when we weren't updating you on our progress.
Requests are done using
this
form.
Now, let's look at some statistics....
Week 1-15
49,172
q7 Tanks!
Week 8:
||Day 1939|| -
526
Tanks
||Day 1940|| -
496
Tanks
||Day 1941|| -
473
Tanks
||Day 1942|| -
464
Tanks
||Day 1943|| -
480
Tanks
||Day 1944|| -
488
Tanks
||Day 1945|| -
473*
Tanks
*subject to change|||Total||| - 3,400 q7 Tanks
After more than 5 full months of supply,
Fed. AHH has given more than 50,000 q7 tanks
to the community of America!!! And, of course, the Fed. party is glad that it can continue this awesome program.
As Feds, we really do about our newb population and want to help them succeed. The Federalist Party wants a strong eUSA and they want an eUSA that supports players at each and every level of society. Without programs such as these, many newbs outside of generous MUs would be left in the cold with very little supplies to sustain themselves.
All in all,
The Feds. are here to support you!
Special thanks to our devoted QMs...Remember to thank them!!
-
Duncan Crowe
Jefferson Locke
"We started this about two and half months ago, and took it national about a week ago. It's an expensive project, but hopefully we can help take some pressure off the MU's in terms of providing supplies. And a lot of credit goes out to DMV for the funding he has afforded us, and Duncan Crowe for running the treasury as well as he does. It's a tough job, and he does it better than anyone else could."
OneTakeTony
"Really, it's a great opportunity for all of us new members who truly need a lift. It may not seem like a lot to the people who are donating but it really, really does make a difference. Without a doubt it makes me extra p/h to know that this program is not only funded by the Feds, but for all TRUE members of this wonderful eCountry."
Kody5
"AHH is awesome because it supplies our eCitizens to fight for a better eAmerica!"
Reminder:Requirements:
-American Citizenship
-American Damage
-American MU
Reasons For Denial:
-Member In A Party Actively Trying to PTO the USA (American Freedom Alliance, Euro-American Alliance, Shoe Party)
-No American Damage
-Non-American MU
-No Inventory Space
-Double Requests (Day Change = 3 Hrs. Before ST)
-Evidence of a Multi-Account
TL:DR - The Feds. are amazing, and if you love thier commitment to the community, you should consider joining today!
Thanks for reading! Please vote, comment, and subscribe if you enjoyed!
Respectfully yours,

Fed. IRC
-
http://tinyurl.com/FedsLive
Post your comment
What is this?

You are reading an article written by a citizen of eRepublik, an immersive multiplayer strategy game based on real life countries. Create your own character and help your country achieve its glory while establishing yourself as a war hero, renowned publisher or finance guru.