Dita 1,931, 08:00
•
E Publikuar në Japan
•
nga Kitsune Usureki
I feel like I am a different person than the one who wrote my first country presidental article. I had to face new problems and experience a different aspect of eJapan. I think served the eNation with the best of the skills of an unexperienced and naive person like myself. Though I had many goals, I only reached a few, sadly. (I will not waste your precious time, if you are interested in the events and progresses of my term's month, read here and here) I belive this month made me a better citizen of eJapan, and taught me a lot - I will use what I have learned to make eJapan even better.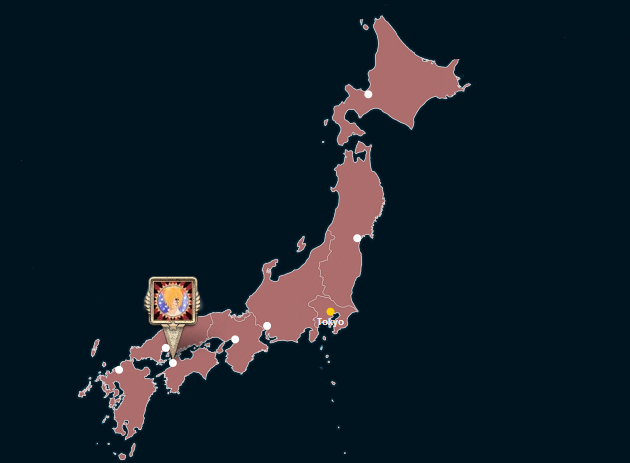 The most important events in the second part of my term were the liberation of Kinki and Shikoku. With the reconquest of Chubu I am proudly announce that eJapan is free once again!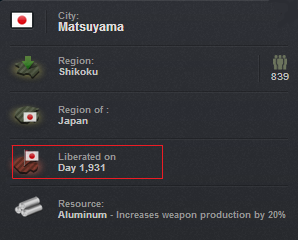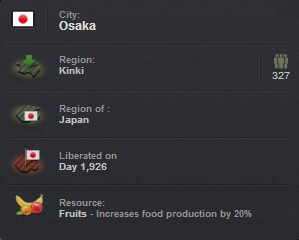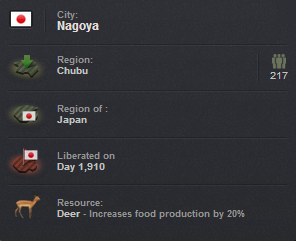 I want to thank every citizen and ally who helped us to restore what is rightfully ours! I thank everyone who worked in my cabinet and helped me during my term as Country President of eJapan!

---
... and what will be my story after this? We will see. My primary goal is to
increase
the activity and transparency of my party,
Dai Nippon Party
. But the first thing I am going to do? Rest. It was a very tireing month indeed...
Tireing...
... but it was worth all of it :3
Thank you!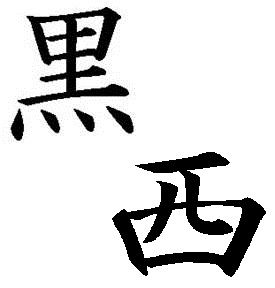 Kitsune Usureki
Day 1,931 of the New World
くろにしび
Do not forget to vote and subscribe for further news!
Postoni komentin tënd
Çfarë është kjo?

Ju jeni duke e lexuar një artikull që është shkruar nga një qytetar i eRepublik-ës, një lojë e veçantë strategjike ku luajnë shumë lojtarë dhe që është e bazuar në vende të jetës reale.Krijo karakterin tuaj dhe ndihmoje vendin tuaj për të arritur lavdinë e saj përderisa ju mund të bëheni hero i luftës, botues i njohur ose një këshilltar i financave.