Dan 1,715, 04:44
•
Published in USA
•
s strani beerman616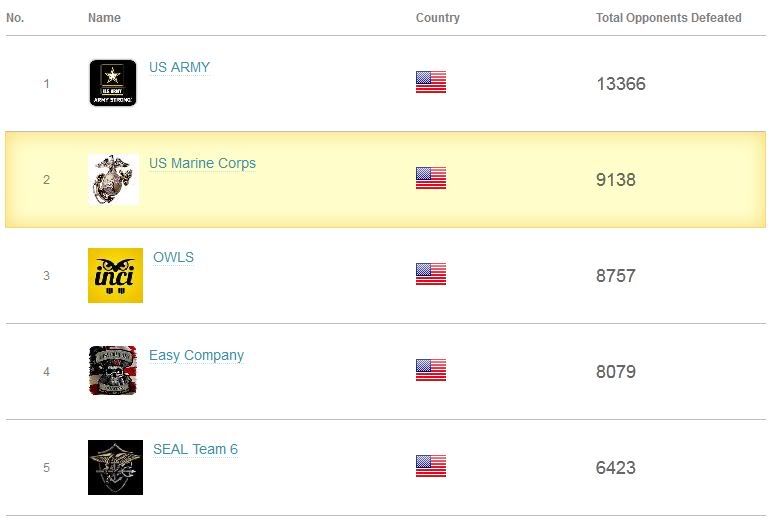 Looks like the eUS Marines Corps is ranked Number 2 for yesterday. I'd say that's pretty good for the smallest group in that picture.
Here's a couple stats for you...
46 Marines accounted for 9,138 kills
That's over 198 kills per Marine that fought.
84% activity for yesterday (Should be better, but RL happens sometimes)
17 Marines with 100+ kills
1 Marine with 3,027 kills (Congratulations Mr. Largo)
If you feel like you have what it takes to join us, and you meet the minimum requirements, apply
here.
Enjoy,
Beerman
Objavi komentar
Kaj je to?

Prebirate članek, ki ga je napisal državljan eRepublika, izjemne večigralske strateške igre, ki temelji na državah iz resničnega življenja. Ustvarite svoj značaj in pomagajte vaši državi doseči slavo medtem ko se uveljavljate kot vojni junak, znan založnik ali finančni mogotec.