Dan 1,884, 19:38
•
Published in USA
•
s strani Duncan Crowe

Part I - Introduction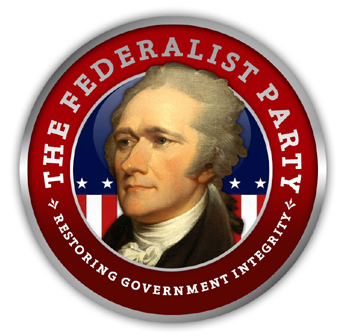 Fellow Federalist Party Members (and non-Feds too :3),
Huge thanks to everyone who voted for me in the Fed PP Primary, as well as the in the in-game election itself.
Your support helped me to become PP for a second term, and I cannot thank you enough for giving me this opportunity.
Now, let's hit the ground running and show the eUSA how awesome the Feds are!

Enjoy the rest of the article!
-Dunks
Part II - Federalist Party Meeting
Just 1 day after the new PP term began, and the Feds have already had a meeting to gauge voting opinion!
The meeting began at 18 eRep on Jan. 16th, and we had both Fed leaders as well as Feds not involved in leadership per se. We discussed relevant topics and answered questions from the Fed membership, as well as the membership of our parties.
The input of the involved base was very strong, and I thank everyone for their participation in the meeting.
Full logs can be found on the Fed forum,
here
.
If you missed it, we'll be having another on Wed., January 23rd at 18 eRep! Be sure to read the logs and get ready for next time!
Part III - Fed Radio
Remember, the 5th eFPR episode is tomorrow, Thursday, Jan. 17th, at 18 eRep!
Hosts Tiacha, Jefferson Locke, and myself will discuss relevant topics and the general Fed opinion on them. The radio show is always fun, and we always solicit callers from the viewing audience.
It's a great way to hear Fed opinion, and get involved within the party! If you're a Fed, this is a great opportunity for you to get involved!
So remember:
-Radio show is tomorrow.
-Join #eFPR at 18 eRep
I hope to see a good # of Feds there, so please try and find some time in your schedule to fit it in, or listen to a recording of the show.
Part IV - Conclusion
Feds, Thanks for electing me to be your PP. We should have a great term, and I'll work tirelessly to make that the case!
Please vote, comment, and subscribe if you enjoyed!
stay p/h!!!
sincerely,

http://tinyurl.com/DCCurriculumVitae


Fed. Party Page
-
http://www.erepublik.com/en/party/federalist-party-2263/1
Fed. IRC
-
http://tinyurl.com/FedsLive
Objavi komentar
Kaj je to?

Prebirate članek, ki ga je napisal državljan eRepublika, izjemne večigralske strateške igre, ki temelji na državah iz resničnega življenja. Ustvarite svoj značaj in pomagajte vaši državi doseči slavo medtem ko se uveljavljate kot vojni junak, znan založnik ali finančni mogotec.