Ziua 1,949, 02:25
•
Publicat în Australia
•
de Mr Crumpets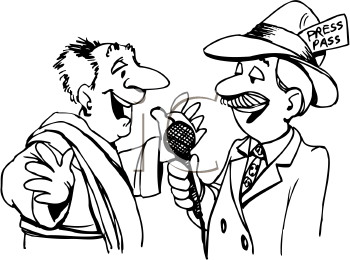 Good Evening eAustralia,
One of the most hotly contested Foreign Affairs issues in eAustralia, is whther or not to have an
MPP with eChina
.
Twice the issue has been put to senate in the past couple of months and twice it's been narrowly defeated.
We've heard a lot from all sides of the argument in
eAustralia
, now we turn things around and find out the thoughts of the
eChina President
Atracurium.
Mr Crumpets:
How is eChina fairing at the moment (in regards to wars and gaining new citizens)?
Atracurim:
We are planning to get a babyboom. Thats our aim, Poland provides it. Right now, although not much we are seeing more babies. 🙂
We have few old players coming back too. The uniqueness of EC is as long as they do not remove themselves from our groups, they can be activated on service when we need them i.e. war or etc. Provided they are willing of course.
Mr Crumpets:
A number of nations see EDEN as a 'dying alliance'. What's eChina's current view of it's alliance and allies in EDEN?
Atracurim:
I have to agree to a sense that yes... things might not be so well in Eden.
Mr Crumpets:
What's eChina's current view of eAustralia's situation, particularly being 'neutral', yet invaded by three CoT countries?
Atracurim:
No much comment on that. But I think Australia doesn't have much choice either.
Mr Crumpets:
What's eChina's overall view of the CoT alliance?
Atracurim:
CoT seems ok I guess. Their hits are much coordinated.
Mr Crumpets:
Do you think eChina and eAustralia could become allies again, and if so, do you see any tactical advantage for both countries?
Atracurim:
China always view Australia as an ally (and we done our services before too). But I think the question should be more directed to Australia itself. How does Australia view China? Is it a common friend forgotten or...?
Mr Crumpets:
What do you say to those that fear the whole weight of CoT would come down on eAustralia, if eAustralia did an MPP with an EDEN country like eChina?
Atracurim:
I think its up to Australia to think, mpp or no mpp ... how much a differences it will make to the situation right now?
Mr Crumpets:
How do you see the eRepublik world and alliances evolving over the next few months?
Atracurim:
I hope new alliances will sprout up. The current ones... are very long already.
Mr Crumpets:
Where to now for eChina - what's on the horizon for the coming weeks/months?
Atracurim:
We are focusing more on getting new blood. By means of spending RL money, we will do it. An end is not always an end, in another view point its a new beginning. A country will soon die off if there are no triggers. Its a time where people will unite once and again for a common goal.
Without trying to put words into the
eChina President
's mouth, I found it interesting that he mentioned that things aren't going so well in EDEN and was looking forward to see new alliances.
Does this mean
eChina
is looking at knocking on the door of an alliance like
NaN
?
Only time will tell.
Mr Crumpets.
Postează răspunsul tău
Ce este asta?

Acesta este un articol scris de un cetățean eRepublik, un joc de strategie bazat pe țările din viața reală. Creează-ți propriul cetățean și condu țara ta pe drumul ei spre glorie. Îți poți câștiga faima în războaie, luptând ca un erou, în presă, scriind articole, sau construind un imperiu financiar.