Ziua 1,980, 01:35
•
Publicat în South Africa
•
de Grimstone
Hi South Africa


eSA government is happy to announce that Indonesia has been successfully kicked out of Africa. After an Epic battle, Together with Brazil and NaN members we are now able to say:
GOOD BYE INDO!
Thanks To everyone that helped.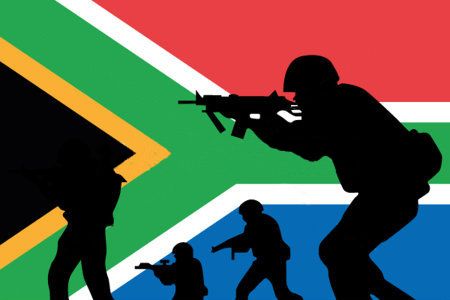 Hail South Africa!
Hail Brazil!
Hail Australia!
Hail Cyprus!
Hail Pakistan!
Hail Saudi Arabia!
Hail Malaysia!Hail NaN!
Indonesia is a Joke. They must be the most untrustworthy nation in the whole of eRepublik. They have broken every deal they have made and practically betrayed every alliance they have been in. They currently in CoT and they have broken the CoT charter at least 3 times. Can anyone guess what has been done about it?
You see, like Indonesia, CoT are quickly becoming the Joke of eRepublik! They set rules, they have a charter, they have stupid court cases and it results in nothing but a joke. Members of CoT should ask themselves, What they going to do about it? CoT is fast becoming the Joke of eRepublik. Here is some facts for ya:
WHILE YOU CAN!
Postează răspunsul tău
Ce este asta?

Acesta este un articol scris de un cetățean eRepublik, un joc de strategie bazat pe țările din viața reală. Creează-ți propriul cetățean și condu țara ta pe drumul ei spre glorie. Îți poți câștiga faima în războaie, luptând ca un erou, în presă, scriind articole, sau construind un imperiu financiar.