Ziua 1,888, 17:54
•
Publicat în USA
•
de EnterAwesome
I've been thinking a lot lately about the media in the eUnited States and there are a lot of flaws but together we can promote and create a great atmosphere for great writing to be seen and prosper.



Hello Once Again Readers,

One of my greatest accomplishments in this game is my newspaper. I love writing in it, free from rules and legislation bestowed upon me from 3rd parties. I write for fun, I write to inform, I write to help, I write anything. It is a bit discouraging though that practically no one will read what I think unless I dish out some heavy country currency for it to be in the top 5.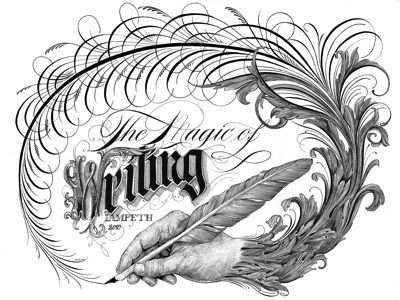 Could you imagine if no one bought votes? Like if all the articles in the top 5 were there because people actually read them and voted them up. Could you imagine if the DoD orders were actually in the top 5 consistently so newbs could maybe stumble upon it and know where to fight? That would be awesome! However, I bought votes for this article so everyone could see it making me a hypocrite and a terrible person. 😉

There aren't many articles that I click upon and read from start to finish. Partly because my attention span is diminishing... There is hope though... Empire News Network has really restored my faith and they are aiming to encourage better writing in the eUSA. That is actually what they are all about!


---
Important Part if you were just skimming
I am apart of the Empire News Network and I am apart of selecting the Writers of The Week articles. This is where
Rainy Sunday
and I come together and pick what we think are the 5 most promising articles written in a week, which are posted every Friday. Once Posted, they are put on the
Empire News Network site
to be voted to be picked the best Article Written in the week.
THATS WHERE YOU COME IN.If you've written an article, one that you're proud of, one you think is awesome, please send me a message with a link to it. I will read it all. 100% word for word and it could be picked for Writer of The Week. In fact, I challenge you to write an awesome article. You know you can do it, I know you can do it.

So please, writer, Write your ❤ out.
And since this all happens weekly, I highly encourage you to consistently send me your articles you write to be considered in the Writers of the Week!
Love,
Exploration
EnterAwesome
❤
Postează răspunsul tău
Ce este asta?

Acesta este un articol scris de un cetățean eRepublik, un joc de strategie bazat pe țările din viața reală. Creează-ți propriul cetățean și condu țara ta pe drumul ei spre glorie. Îți poți câștiga faima în războaie, luptând ca un erou, în presă, scriind articole, sau construind un imperiu financiar.