Ziua 1,819, 17:53
•
Publicat în Serbia
•
de jotapeee
Greetings From eChile !
First of all, I would like to congratulate
ALL the new elected presidents and their cabinets
to our allies, our Friends and our brother countries.
I wish a successful month to all the friendly governments, I have no doubt that our good relations will continue to grow as they have until now.
Here's an intro for you to know more about eChile:
Original regions:
Norte Grande.
Norte Chico.
Zona Central.
Zona Sur.
Zona Austral.
The capital of
eChile
is Zona Central.
Chile (RL) is located at the
end of the world
south-west corner of the South American continent. With a population of 16.572.475 people. The capital (and most popupalted city) is Santiago. Our President is
Plato
Sebastián Piñera.
In eR we should look like this:
My name is
jotapeee
. I'm the new Ambassador of eChile in eSerbia. I have taken the challenge with pleasure and hope to make this relationship grow and keep helping each other.
Let me introduce you the Government of eChile:
President of eChile:
Karl von Lautaro
.
vPresident and Ministry of Internal Affairs:
Kadercito
.
Undersecretary of Communications:
Pescaman
.
Ministry of Economy:
Conkeror69
and
Raax
.
Ministry of Defense:
Judoka7
.
vMinistry of Defense:
Mae.stro
,
Llillo
and
megabull
.
Ministry of Foreign Affairs:
Sr.Cadillac
.
vMinistry of Foreign Affairs:
Daanitha
.
Ministry of Social Security:
Paulette R
,
SansCoeur
,
Wisho
and
Joupino
.
Ministry of Education:
Shipamogli
.
I wish to help eSerbian government and EVERY citizen that fights for this lands.
You can contact me via PM 24/7.
Don't doubt calling us to fight for you! Jusk ask it and we will there !
*** Chileans and Serbians, let's rebuild this friendship, step by step, battle by battle, victory by victory, if we manage to do that, none defeat will harm us. United towards victory, more united in the defeat! And remember, this is not RL and we are here to have fun. ***
Hail eChile !
Hail eSerbia !
\o/
**************************************************************
BONUS:
Of couse not everything is eR (yes, I just said that) there is SOCCER too !!!!
Chile and Serbia will meet this Wednesday on a friendly match
!!: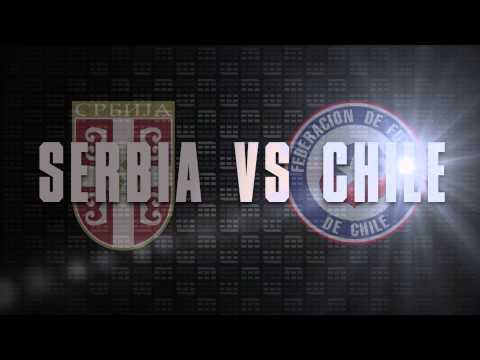 MAY THE BEST TEAM WIN!!!!
***************************************************************
Regards
jotapeee
eChilean Ambassador
Postează răspunsul tău
Ce este asta?

Acesta este un articol scris de un cetățean eRepublik, un joc de strategie bazat pe țările din viața reală. Creează-ți propriul cetățean și condu țara ta pe drumul ei spre glorie. Îți poți câștiga faima în războaie, luptând ca un erou, în presă, scriind articole, sau construind un imperiu financiar.