Dia 1,929, 14:00
•
Publicado em USA
•
por Clint Carmel
Greetings, loyal readers. As we approach a circulation of 500, I do want to thank you all for being dedicated subscribers. I think I put out an ENN-nominated paper-- oh wait, I actually do that-- and that my articles are worth reading. A special thanks to Mercurious100 for linking to me, by the way. And to Mr. Coin in the same party, for his kind words. And thanks to Bobby of the Metal Party for helping me get my first HW medal (and referral medal; he writes well about networking.)




This very morning at 3:00 AM, I got my first Hard Worker (HW) medal. That means, for those who are counting, that I have been in the game only 30 days.

Speaking of medals and achievements, I have to thank the entire membership of WTP for giving me my 1st 'Congressman' award. And the story behind that is why I know Shane713 is wrong in his article today.

As I said, I have only been in the game 30 days.

And that means that most of the alleged "Unity" leaders have never heard of me, or only have a vague idea of me and where I stand. I was on the eNPR radio with Jefferson yesterday mocking my own WTP Pres, Oblige, and his avatar on the eusaForums, so it's not like I'm beholden to anybody or am not my own man.




I 'won' this election to Congress without even being allowed to vote for myself. So, no brass helped me; no thumbs up from Max or Luis or Israel or Oblige. No WTP articles came out and said "This is the guy, vote for him."
In fact, Max and Colbert and a few others severely trounced my first platform.

But I always persevere. I won strictly on my good looks, charisma, and respect for all living things.

So, no, I do not agree with my rogue colleague. There was no glass ceiling preventing my ascension to Congress. No one has told me what to do, say, or think. No one stopped me from joining the Wiki team. No one has stopped me from going on various blogs and radio shows.

I am an American.




Now I want to distinguish between anger and action. The anger that my colleague feels is justified. Emotions are always justified: he proposed a ridiculous idea that we should have Divisions based on the first letter of our last name, or something like that. This was a nutty idea for two reasons: 1) he didn't propose it to Plato or the people in charge now, he proposed it in a place that eRepublik programmers wouldn't ever read. 2) he went out of his way to whine whine whine so that even if his idea has merit, the execution of how he explained it came across as terrible.

Anyway, he was mocked and chided, so I understand his anger. But what you do with your anger is the important thing. I'm quite angry at some 'Unity' decisions. But you don't see me getting bent out of shape about them, or whining, or making rogue Proposals that are tantamount to political suicide. For me, keeping an eye on the big picture trumps all of that.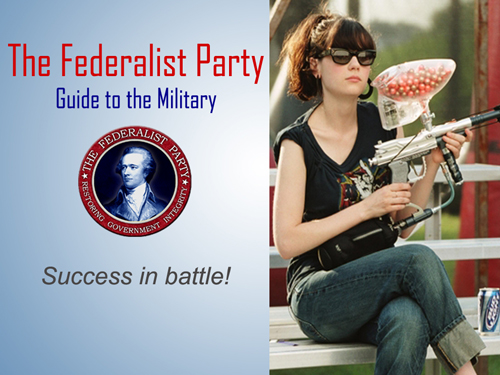 Whether my colleague ends up in the AFA, or whether he was always actually AFA, it doesn't matter to me. He started as a Fed, and the Fed instructions by Gnilraps, Fingerguns and the rest are very clear: build up your strength while you can. His own inability to follow directions is why he is doing so badly at getting BHs. His own inability to use BHanalyzer (or perhaps his ignorance of its existence) and his own physical lack of self control is to blame here. Just as my own success is self made, so is McCoy's ruin also of his own making.

If he is unhappy here, there are 69 other countries, where he is free to have whatever 'fun' he likes.

Publicar comentário
O que é isso?

Estás a ler um artigo escrito por um cidadão do eRepublik, um imersivo jogo de estratégia baseado nos países do mundo real. Cria uma personagem e ajuda o teu país a alcançar a glória, enquanto te tornas num herói de guerra, num editor reconhecido ou num guru das finanças.