Dia 1,846, 03:44
•
Publicado em South Africa
•
por Badger06

2nd eSA Mortal Kombat Tournament Applications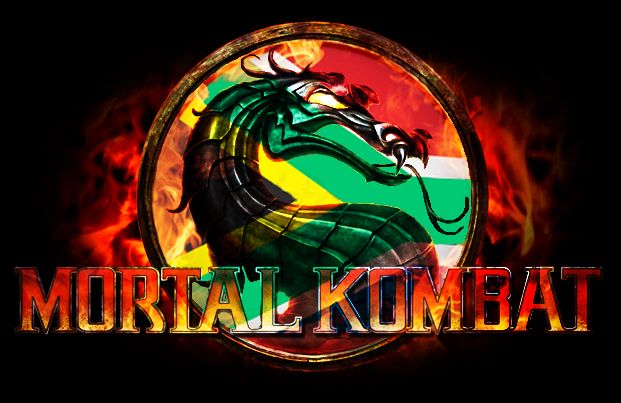 It is once again time to unite SA through drink and contest. The drink can be found on forum in the form of beer, the contest will begin soon.

First things first we need you to apply by commenting on this article with
"I am SA's next Champion."
There are 27 spots left, I will pick out a hat those that wish to compete. The top four from the previous tournament automatically qualify. Those are the current champion
Hamilton Moore, Bic deWille, Crumoet and ArkAjda
as well as myself.
Who can apply:
1. All current and ex South African citizens may apply.
2. 27 of 32 spots left to be pulled out of a hat.
3. Please let all know by sending it out to your friends, that is your only chance you will have at maybe beating them to a bloody pulp.
4. Vote it up so more people can see it in their article feed.
How It works:
1.Players will be randomly picked out of a hat and teamed up against each other.
2.Results are to be determined by dice rolls(20 sided) as this seemed to be the fairest, players with 5 more levels than their opponent earned a re-roll.
3. Re-rolls were taken only when the other players dice was higher than the losing players but still less than 10.
4.The first player to win 5 dice rolls wins the Fight.
5.Scores are next to players names in () and re-rolls used are represented by a *
Once I have the 32 contestants, the tournament will begin. Come on South Africa show us who is the greatest out there.
Publicar comentário
O que é isso?

Estás a ler um artigo escrito por um cidadão do eRepublik, um imersivo jogo de estratégia baseado nos países do mundo real. Cria uma personagem e ajuda o teu país a alcançar a glória, enquanto te tornas num herói de guerra, num editor reconhecido ou num guru das finanças.