Dia 2,335, 11:17
•
Publicado em Republic of Macedonia (FYROM)
•
por MNR Makedonija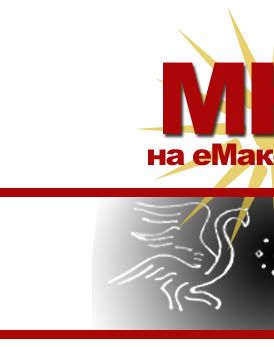 Hello dear friends across eWorld,
Today, we had great organized MU (
MEK
) against us, helped by their friends from Asteria. Our goal was completed, we won the battle. Respect for our opponents, great fight!
Now, let's say some 2-3 words about our friends!
Friends bind people in a bond of love, mutual trust, understanding and loyalty.
Friendship is a relationship which involves mutual self respect, trust, loyalty and affection. A friend is some one, who stands by us, even during difficult times. It requires honesty and mutual understanding who has to be nurtured with devotion and patience. Just as it takes patience grow a garden, in friendship, too, first a seed is planted and then it has to le taken care of, nourished and watered, daily. One has to tend it with love and care. You can also depend upon your friend for keeping your trust.
A true friend never lets up down even under most threatening circumstances. They will never jet ray you even under pressure. The importance of friendship cannot be undermined because we cannot survive without good friends. The one, who supports his friends, through emotional difficulties, is a "True Friend". He is ready to make sacrifices in order to help his friend. A true friend is some one, whom you know will be there for you, whenever you need him..
A good friend plays an active part in his friend's life. He is happy when his friend is happy. He feels achieved with his friend's accomplishments. They share affection, which fills them with positive energy, they spend time thinking of their friends, of who is important for them and how to find ways to help them.
Friendship requires devoting time and patience. There can bal disagreements and quarrels also, which is natural, but one must have till patience to deal with such frustrations. Willingness to compromise when one can and persistence to rebuild friends are needed for a true and lasting relationship.
True friendship cannot flourish! Without a give and take attitude the more the efforts put into it, the morel will lead towards everlasting happiness and trust. .Never rush to make friends because friendship needs a good foundation. The essence of friendship is sincerity and giving one's self to your friend without thinking of getting anything in return. At times, when we meet new and interesting people,! Our loyalty changes and old friends are forgotten. A lesson to be learnt, "Do not forget old friends while making new ones."
Special thanks to our alliance AURORA. You're the best!Best regards,
MoFA Macedonia!
Publicar comentário
O que é isso?

Estás a ler um artigo escrito por um cidadão do eRepublik, um imersivo jogo de estratégia baseado nos países do mundo real. Cria uma personagem e ajuda o teu país a alcançar a glória, enquanto te tornas num herói de guerra, num editor reconhecido ou num guru das finanças.