Dia 1,901, 00:21
•
Publicado em Australia
•
por Aussiee Bloke

The KnightHawks & Hawks Military units are looking for new & active members to be a part of this long standing eAustralian MU family.
KnightHawks
will from now on be housing the Soldiers of Divisions 4
Hawks
will be housing the Soldiers of Divisions 3, 2 & 1
The Hawks MU will be used as a training MU to ready players to be more knowledgeable when they reach the level to be promoted into the KnightHawks, it will also be used to identify the active upcoming soldiers of eAustralia!
Join us on IRC in #KnightHawks & #Hawks or just come yell at everyone in #Ausrep
Commune Jobs are available with
Henry the 8th
in which you will be supplied with the following:
6 AUD from Working
6 Q7 Weapons
60 Q5 Food
New Recruits should be sure to check out the
KnightHawks Military Council Party
, membership to this party is optional and up to your preference.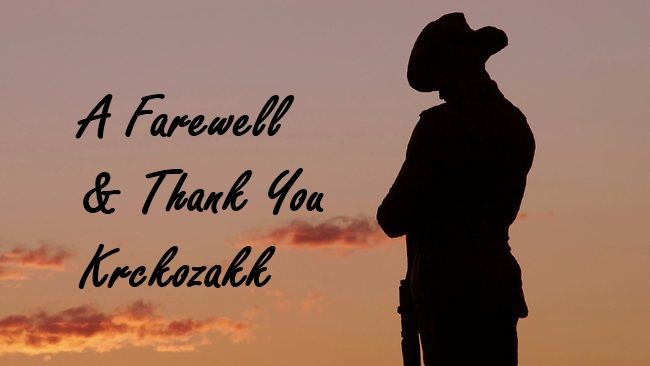 Henry the 8th Commander of the KnightHawks would also like to make a shoutout to Krckozakk who has been a long serving QM of the KnightHawks and unfortunately has decided to leave eRep after reaching his goal of God of War! On behalf of the entire KnightHawks community I would like to thank him and wish him well with the future.
Krckozakks departure leaves the KnightHawks a QM down, which will need to be filled. If you are interested in the position contact Henry the 8th for more information.
This Article brought to you by newly appointed Hawks Commander
♥
Roboa
♥
ps. Henry's internet is still down due to floods in QLD, please be patient for supplies until it's up and running again, sorry for any inconvenience.
Publicar comentário
O que é isso?

Estás a ler um artigo escrito por um cidadão do eRepublik, um imersivo jogo de estratégia baseado nos países do mundo real. Cria uma personagem e ajuda o teu país a alcançar a glória, enquanto te tornas num herói de guerra, num editor reconhecido ou num guru das finanças.