Dia 1,846, 23:25
•
Publicado em USA
•
por Duncan Crowe

It's about that time of the month again, peoples!
The Fed. primary will be going up shortly, and it's about time for me to ask for you vote.
So, here is my campaign article. Enjoy.
-Dunks
Part I - Introduction
Fellow Federalist Party Members,
My name is Duncan Crowe, also known as 'Dunks', and I'm campaigning to be
YOUR
Federalist Party President for the month of December!
For three months now, I've had the awesome opportunity to enjoy myself and work within the Federalist party and completely integrate myself with its happenings.
Throughout my 3 months, I have been astounded by what the Federalist members have been able to accomplish. The community that has been built continues to amaze me, and I am happy to have fingerguns, Jefferson Locke, and other Feds. as supporters, and, dare I say, friends.
For the past two months, I've been nominated for Fed. PP. Last month, I lost to the Fed. legend BigCDizzle and before that, legend Paul Proteus.
Now, since I was nominated again for a third month, I will run again.
So, I hope you enjoy my campaign article
🙂
.
p/h, go feds!
Part II - Why I'm Right For This Position (3 Parts)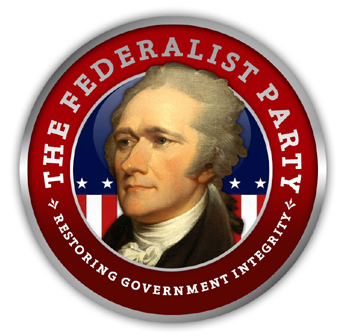 Part IIa. - My Qualities
So, what exactly are my qualities? Why am I so distinctive?
Let me explain:
I'm active.
Right now, I'm on a lot.
If elected PP, I'll strive to be on more. I'll strive to be on when you need me, when you want me, and when you can't bear being alone in a cruel eRepublik world.
I work hard.
This one is particular important.
If elected PP, I'll put 100% effort into everything I do. If something isn't right, it will be fixed ASAP. If something is completely wrong, I will make sure to make it my top priority and do nothing else until it is done.
I will work hard.
I know the Feds.
I've been in this party three months.
For three months, I've been spamming the forums and posting in the IRC chatroom. I've engaged with as many Feds. as possible and have aimed to learn as much as possible.
At this point, I know so much about how the party runs and how members conduct their daily activities.
I am ready to run.
Approachable/Kind.
When I'm PP, I won't be distant.
I won't say "f*** your problem, I'm PP bitch"
NO...NO...NO.
I will be as approachable and kind as possible. If you have a problem or issue, you'll be able to come talk to me about it. If the issue is serious, I will be serious.
I will help each and every Fed. member through their difficulties. My mailbox and IRC will always be open and read.
Even if I do get 100s of mails throughout my term. I'll make it a habit to read every single one, and respond.
Trustworthy/Honest.
For AHH, I handle over 4,000 tanks daily, in my personal inventory.
DMV has put a lot of trust in me, and I never fail to use the tanks the way they are supposed to be used. I would never sell them. That's just not me.
I'm an honest person, and would never do anything to harm my integrity or that of the party.
Perseverant/Humble
I've failed PP runs twice.
I've been rejected from eUSA cabinets numerous times and eUSA congress even more in my early days.
I know rejection in eRepublik. And, trust me, it sucks.
But, I've never given up...
That's why I'm thankful for where I am now and humbled by the fact that I even got here.
I truly believe that: country > party > friends > self.
Look above, after reading, please.
Ask yourself, are my qualities those you would want in a PP?
Part IIb - Ideas
So...
"If you are elected PP, what exactly are you going to do"?
Fed. Radio Show
Fed. Newsletter
Weekly/Semi-Weekly Fed. Meetings in IRC
Aim for more Congressional seats that last month
Continue fighting the AFA
Push for more IRC and Forum participation
Push Fed. people into government roles
Foster newb programs and newb job creation. GIVE THEM JOBS
About all the ideas I want to include in this article. Any questions, feel free to ask me via PM or IRC. I will be happy to elaborate if you feel something is too vague or unclear.
Part IIc - Experience
Not that important but here is my experience:
eUSA
-Current DoI Department Head
-Current eAmbassador to Poland
-Current DoE Writing Department Deputy
-Current DoE Mentor
Federalist Party
-Current Fed. Congresscritter x2
-Current Co-Founder/Chief QM of Fed. AHH Supply
-Current Co-Founder/Director of Fed. Finance Dept.
EZC
-Current EZC Quartermaster x2
-Current Regiment 2 Captain x2
This is a more specific list:
http://tinyurl.com/DCCurriculumVitae
Part III - Leadership Team
VPP: Jefferson Locke
CoS: BigCDizzle
Departments:
-Financial: Myself (Not Permanent)
-Political: AlexJ1890
-FOP: GreeKM4N
-Retention: Exploration
-Recruitment: Logamac
-FBI: Harry Hill/Stewy
-Media: Fingerguns
Part IV - Conclusion
I
❤
all of you Feds. Being your PP would be an honor.
Remember to ask your PP Noms Questions:
http://tinyurl.com/FedPPQuestionsThread
And View Their Answers:
http://tinyurl.com/FedPPAnswersThreadDunks
http://tinyurl.com/FedPPAnswersThreadLog
http://tinyurl.com/FedPPAnswersThreadJLO
Also, remember to vote Dunks for PP on the 10th, when the primary poll goes up.
Thanks for reading!
Please vote, comment, and subscribe if you enjoyed!
Until next time...on behalf of the Feds,
Best Regards,

http://tinyurl.com/DCCurriculumVitae


Fed. Party Page
-
http://www.erepublik.com/en/party/federalist-party-2263/1
Fed. IRC
-
http://tinyurl.com/FedsLive
Publicar comentário
O que é isso?

Estás a ler um artigo escrito por um cidadão do eRepublik, um imersivo jogo de estratégia baseado nos países do mundo real. Cria uma personagem e ajuda o teu país a alcançar a glória, enquanto te tornas num herói de guerra, num editor reconhecido ou num guru das finanças.