Dia 1,907, 11:32
•
Publicado em Croatia
•
por iVar Crveni

-If you see that I made a mistake, send me a PM.
-My newspapers, my opinion.
-I don't want to see insults... in the comments.
_________________________________________________________________________
This is my first article in English. That's the first because I'm talking about Balkans and here we have a lot of languages and religions, doesn't matter now.
I am going to start from the west to the east posting photos of capitals of
"our" republics.
-Slovenia (Slovenija):
Capital: Ljubljana
-Croatia (Hrvatska):
Capital: Zagreb
-Bosnia-Herzegovina (Bosna i Hercegovina):
Capital: Sarajevo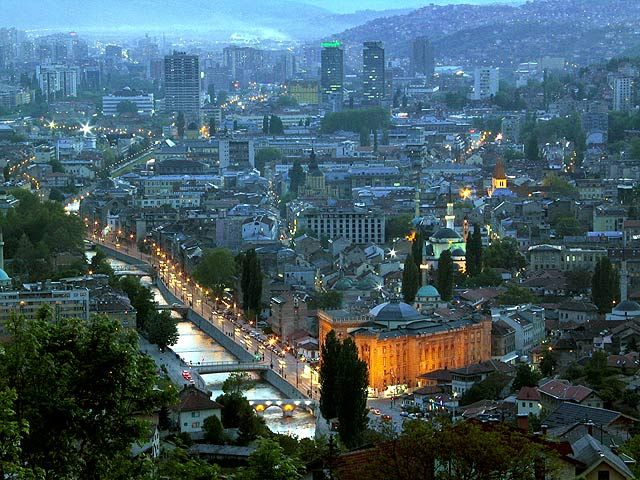 -Serbia (Србија):
Capital: Београд (Beograd)
-Montenegro (Crna Gora):
Capital: Podgorica
-Albania (Shqipëria):
Capital: Tirana
-Macedonia [or Fyrom] (Македонија):
Capital: Скопје (Skopje)
-Romania (România):
Capital: București (Bucharest)
-Bulgaria (България):
Capital: София (Sofia)
-Greece (Ελλάδα):
Capital: Αθήνα (Athens)
Obviously, all the photos are of Balkan countries capitals.
Publicar comentário
O que é isso?

Estás a ler um artigo escrito por um cidadão do eRepublik, um imersivo jogo de estratégia baseado nos países do mundo real. Cria uma personagem e ajuda o teu país a alcançar a glória, enquanto te tornas num herói de guerra, num editor reconhecido ou num guru das finanças.