hari ke 2,190, 07:39
•
Diterbitkan di Romania
•
melalui Real Vasi
Hello everybody!

Today is a special day. I was very excited to see that Erepublik is celebrating 6 years of existence.
---
Without hesitating, I bought a free ticket to the Birthday Camp Party.
---
I jumped in my vehicle and went straight to the party.
---
I arrived there very quickly, and went straight towards the entrance, but I was stopped by an armed man.
---
I saluted him officially.
---
Despite that, he wouldn't allow me to get in. He said that only Plato's close friends are invited.
---
I explained to him that I work hard every day and that I need to have a little fun.
---
I tried to convince him that I deserve to be there, as I am a War Hero.
---
He said there was nothing he could do about it.
---
I tried to use my Congress connections, telling him that I have powerful friends.
---
I even told him that I know the President himself.
---
All in vain. He told me that I should write a ticket.
---
I couldn't believe it. Something like that never happened to me, and I traveled across the entire globe in my life.
---
As a final resort, I tried to bribe him.
---
He said that his hands are clean, and they'll stay like that.
---
I got angry and told him that I'm getting in, one way or another.
---
He pulled out his rifle and asked me to leave before it's too late.
---
Disappointed, I did the only reasonable thing I could do: I gave him the Golden Finger and went home.
---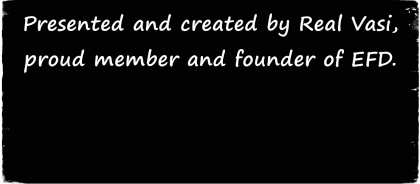 Pos komen anda
Apakah ini?

Anda sedang membaca artikel ditulis oleh warga eRepublik, permainan strategi multiplayer bedasarkan negara-negara benar. Cipta watak anda sendiri dan bantu negara anda mencapai kegemilangan ia sementara membentuk diri anda sebagai wira perang, penulis terkenal atau guru kewangan.