Giorno 1,968, 00:07
•
Pubblicato in USA
•
da James S. Brady Press Room
White House Press Room - WHPR 1968 - eUS Government Civil Service Job Fair
Ask not what your country can do for you; ask what you can do for your country!Dateline:
Wednesday, April 10, 2013 (Day 1,968)
Location:
James S. Brady Press Room, The White House
Today's WHPR:
eUS Government Civil Service Job Fair
Video:1.
eUS Government Civil Service Job Fair
2.
Finish The Bomb
3.
Training War with Mexico
eNPR:
Schedule and Links
SecMedia Paul Proteus and Contributing Editor George Armstrong Custer collaborated to develop today's Edition of WHPR.

Help Wanted: Reliable, motivated self-starters only!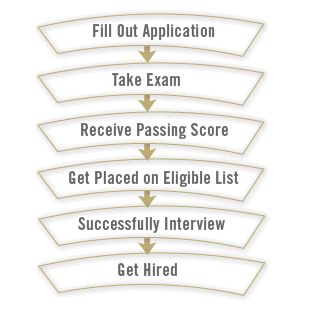 Working in a Cabinet Department can be the beginning of a long and successful career in politics or government service.
Some examples of Civil Service jobs are; mass mailing, monitoring new players and contacting them, being a mentor to a new player, processing supply requests, writing newspaper articles, and more...
Doing a good job in a Cabinet Department job will get you noticed, other Dept heads will want you to work with them-- you may even find yourself heading up a Department!
Each of the sections below will describe one Department and the job being offered. You may apply to one or more, even all, of the jobs offered, by checking boxes on the
eUSA Civil Service Application
Form:
https://docs.google.com/forms/d/1QVGP9JGb364TMZIlDqfst2SrZHPLLg8izpVn56_SU98/viewform
State Department; Ambassador Corps
State Department is looking for ambassadors to countries around the world. Tasks include keeping in contact with government leaders in your assigned country and staying up to date on news and information regarding your country. Ambassadors must be respectful, diplomatic, and patient. Ambassadors help the State Department keep tabs on countries around the world and inform our cabinet and Executive of any actions taken that may affect the eUS.
Department of Education; Mentors to New Players
Dept of Education needs Mentors. An eBaby of your own to have and to mentor - to shape and to mold. A mentor is a dedicated person who answers questions the new player might have, and to help them avoid mistakes. Mentors help the new player find his way to all "noob welfare" programs, get on IRC and into the Forums, and help them understand the various Military Units and Political Parties.
Media Department; Press Corps Writers
The Secretary of Media publishes the White House Press Report three times a week, utilizing Press Corps Writers and Contributing Writers. You may be assigned to interview a Cabinet Dept Head or even the President, investigate and report on a hot-button topic, or compose light or serious Propaganda. Of particular need is a reliable War Maps & Analysis Editor.
Department of the Interior; General Help
The Dept of Interior runs three "noob welfare" programs: Meals on Wheels, Bewbs4Newbs and TankUp2RankUp. These programs draw a lot of requests that need to be processed and fulfilled. Quartermaster and ledger skills required.
CIA (Central Intelligence Agency); Investigating for Multis and more.
CIA Director Pfeiffer needs help in discrediting and slandering anyone who dares vie for the hand of Miss Fingerguns. But seriously, the CIA does have room for a couple of dedicated Agent-trainees.
DO NOT request jobs in the Comments below.
Use the
eUSA Universal Civil Service Application
:
https://docs.google.com/forms/d/1QVGP9JGb364TMZIlDqfst2SrZHPLLg8izpVn56_SU98/viewform

How I Learned to Stop Worrying and Love the Bomb
EDIT @ 10:00 hours:
Congratulations, America, you now hold title to one Airstrike.
But.. what happens if we use it? What will we have then? What deterrent is there, to discourage aggressive nations from bombing us?
We must have more-- we must have at least one more Bomb!
Rumors abound that two or more of the world's superpowers, and maybe a second-tier or even a third world country, already has a second Bomb! Okay, not the bomb itself, but enough Cash and Food in the hopper to create a new Bomb the minute they use their first one!
Yes, my fellow Americans, we have a good old fashioned Cold War style arms race, here. We cannot be caught unprotected. We must build a second Bomb.
1)
Go to the
eUS Military Page2)
Locate and Click
Contribute
3)
Enter the amount of health you are able to afford
Just a side note:
Serbia has used up their Gold Mine, while ours is at 49%.
Be watchful
of a Serbian advance toward our Gold Mine at Washington DC.

Training War with Mexico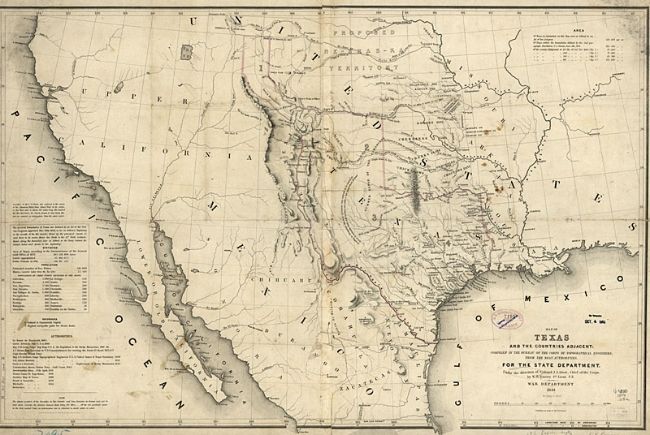 President Vanek26 published
an article
yesterday outlining the upcoming Training War with Mexico.
"I have set Mexico as our Natural Enemy will be commencing a war with Mexico tomorrow at 1500. We have signed an agreement to rent the region of Baja, the Florida of Mexico."
Watch for the battles to start this afternoon, and pay attention to the
Dept of Defense Orders
and your MU's Daily Orders.
It's a Training War, kiddies-- no hostile press or Shouts! After some mutually beneficial TW'ing we'll keep Baja and pay rent on it.
Just a side note:
Serbia has used up their Gold Mine, while ours is at around 49%.
Be watchful
of a possible Serbian advance toward our Gold Mine at Washington DC.

Webcomic of the Day
Today's webcomic from
xkcd
, enjoy~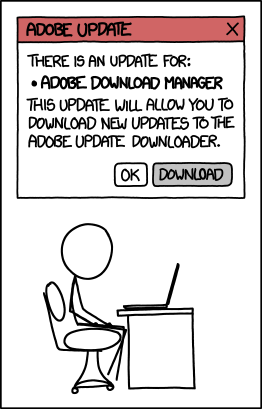 ---

The eNPR Schedule:
eNPR Oval Office Radio
airs live every Tuesday and Friday night, at 18:00 eRep (9pm Eastern, 6pm Pacific).
Join new full-time host "Dr Sexy" Luis Sentieiro and guests in a lively hour of Live eRep talk, then call in to be on the Aftershow!
If you miss any live radio show, you can listen at your leisure, at
eNPR Oval Office Radio
.

Recommended Reading:
Dept of Education
:
[DoE] Library of Informative Links
This is the complete and comprehensive list of all resources available to US players.
[DoE] The Battle of Wits is Over! Who won? Find out inside.
Department of Interior
:
[DoI] Free Stuff for America!
| The President's Newspaper | Speaker's Word | DoD Civilian Orders | Dept of Education | Dept of Interior |
| White House Press Room | Pony Express | eNPR Radio |

Join a Military or Militia:
😉
eRebuglik now breaks links to Google Docs. If your link is broken, please contact this Org with a TinyURL or similar shortcut.
| US Civilian MU | Air Force Flight Training | Special Forces | Rogue Squadron | Ultramarines | SEAL Team 6 |EZ Company | Sons of Liberty | Bear Cavalry |Pickle's Patriots | Cannon Cockers |
| eUS Training Corps | National Guard | Mobile Infantry | eUS Army | Airborne | Marine Corps |




Paul Proteus
, Secretary of Media
George Armstrong Custer
, Contributing Editor
"If you're not part of the solution, you're part of the problem!"
:::
Shout It!
:::
WHPR 1968 - eUS Government Civil Service Job Fair
http://www.erepublik.com/en/article/2243015/1/20
Quit Yer Bitchin' and DO Something About It



2768
:::
Lascia il tuo commento
Cos'è questo?

Stai leggendo un articolo scritto da un cittadino di eRepublik, un coinvolgente gioco di strategia multiplayer basato su paesi della vita reale. Crea il tuo account e aiuta la tua nazione a ottenere la gloria mentre diventi un eroe di guerra, un famoso editore o un guru della finanza.