Giorno 1,943, 10:11
•
Pubblicato in USA
•
da Duncan Crowe

New PP term creates bright outlook for the future!!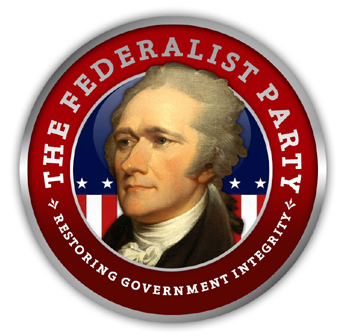 By Duncan Crowe
Greetings Feds o/,
Today, I have the unique pleasure of announcing that fingerguns has been elected PP of the Feds in-game! After a long, hard race between fingerguns and kody5, fingerguns was ultimately declared the victor due to the poal results.
This is very exciting for the Feds., as not many current members have had the chance of existing in a Fed. party controlled by fingerguns. fingerguns has quite the reputation and has been CP before, so it will certainly be interesting to see what she does this term and I hope the Feds. accomplish much under her watchful eye.
I have bright outlooks for the future, as fingerguns has a very dedicated, devoted, and awesome staff. Here is the list if you were not already aware:
Party President: FG
VPP: EnterAwesomem
CoS: Kody5

Political Director: Paul Proteus
Political Staff: Jefferson Locke, Darian Dracona, ElPato, Hale Kane
Whip: Molly Emma

Media Director: Duncan Crowe
Media Staff: OneSky, John J Sheridan

Recruiting Director: crashthompson
Recruiting Staff: brave fighter, Fawkie, logamac, mikeypenny

Education Director: Clint Carmel
Historian: Tiacha

Retention Dir: Greene12
Retention Staff: ElPato, Fawkie, logamac

FOP Director: SinaAria
FOP Staff: AlexJ

FBI Director: Stewy
FBI Staff: Deepchill, Malarkey, Fawkie
So, let's see how the term plays out. If you are not a Fed., you might not know this, but the last term was a little bit lacking in certain key areas, so hopefully fingerguns is able to improve in those areas and make this an awesome month!
As Media Director this month, I will do my best to keep these updates coming every Wednesday and Saturday! I hope you can appreciate this and will do your best to read them as they come out! I have a brilliant staff, so the quality should be stellar.
p/h!
A Note to the PTOers
By Clint Carmel
eRepublik is a game.
At times, eRepublik admins seem to go out of their way to be non-responsive to tickets and appear indifferent to bugs, but I'd like to believe that Plato's initial idea was to create a political simulation you could immerse yourself in and enjoy. The key to enjoying yourself, unless you're the Dragonborn, is to find a place where you yourself fit.
This might be a particular military unit or political party, or something else altogether. But the people who do more than just log on for a few minutes each day, these people stick around because they are either IRC, posting on the forums, or are listening to various eRepublik blog radios, or attending summits. Some have made enemies. Many have made allies. All have made some colleagues and acquaintances, perhaps even friends.
You are playing this game, you the person reading this. If you find you are in a situation that you are not enjoying, because someone is being antagonistic or untrustworthy, then you owe it to yourself to change your situation. Fix things if you can, but if you can't... move on and find a more amicable situation.
Maybe you're from the former Yugoslavia and you came here because you were told all sorts of things about how it would take 2 weeks or a month and soon you'd be PTOing the eUSA and getting all sorts of power and respect. Maybe that will happen one day. Maybe not. But it's going to a long long time happening one way or the other. In the meantime, you're nothing but a soldier, a pawn, moved around a chessboard, and you'll never really be welcome in eUSA so long as you're in the AFA or Shoe parties, and I don't know how much trust you'd have if you left them and went elsewhere. If you're enjoying yourself, then stay. If not, then it's pointless to stick around in the hopes of some future day that will never happen. There are 69 other countries, and it's easy enough to find another. Even if it's a good situation that you're in... if it's boring, then what's the point?
I am not talking about whether Unity is right or wrong, or the AFA is right and wrong. I have seen plenty of Unity decisions that puzzle me and confuse me, and I've had Serbians who wrote to me and complimented me on some article or offered me unsolicited advice. And I've met quite a few "6th-party" people who weren't into either the AFA or Unity.
Before January, I never heard of any of you. I simply looked around. I looked at the statistics.. every month for the last 3 months Unity has grown by a percentage point. I have no reason to doubt they will keep growing now that they have increased coordination. 37 Congressman who bring in ATO people versus 14 Congressman who bring in PTO people.. simple algebra dictates that Unity will keep increasing their lead.
If I was a Yugoslavian, I'd say it's time to cut my losses and look for an easier country to PTO.
Find a place to have fun and to fit in.
Announcements
According to
this
, EZC will be cutting their ties with the Federalist Party and persuing a different path. The Federalist Party wishes them luck!
Be sure to read the articles on the issue!
Words fromt the PP!
Gnilraps' Article
Words from an EZC Member - AoiTheFish
Recommended Reading
These are some awesome Fed. articles that our members have been publishing! Be sure to read them!
Mikeypenny on his transition to the Feds!
Link
NewAzazel: A Fed in China!!
Link
Buce on military affairs!
Link
Latest from the Forums!
Federalist members, if you haven't been spamming the forums like I have, here are some great, informative threads that you should definitely read and respond to!
Tiacha's Arranged Marriage
AFA Member Joining Feds
eFederalist Party Radio

Next Show: March. 21st!
Last Show (Archived):
Here!
Be sure to join us next time when we'll have fingerguns on to talk about the start of her term!!! Or Jefferson Locke and I will just ramble about the start of her term! :3
Remember to
sign up
for Congress!
Thanks for reading!
Vote, Comment, Subscribe if you enjoyed! Stay p/h!
Federalist Media Team,
-Duncan Crow
-Clint Carmel
-John J Sheridan
-One Sky
Lascia il tuo commento
Cos'è questo?

Stai leggendo un articolo scritto da un cittadino di eRepublik, un coinvolgente gioco di strategia multiplayer basato su paesi della vita reale. Crea il tuo account e aiuta la tua nazione a ottenere la gloria mentre diventi un eroe di guerra, un famoso editore o un guru della finanza.