Hari ke 2,438, 00:02
•
Diterbitkan di Romania
•
oleh Real Vasi
Are you a new player trying to make a name for yourself?
Or maybe you are an old player bored to death and without any goal in e_life?
Worry not!
Here is a list containing 10 things to avoid in your Erepublik life.
1. Fighting
Yes, you see well. Avoid fighting if you want a nice gameplay.
I mean, what's the point of this? You only waste time and make enemies without any real benefit.
And then there's the money issue: fighting is just way to expensive. Waste of time and money. I rest my case.
2. Working
Unless you're a raging workaholic, why the hell would you work in a game?
It's a game, a thing supposed to make you forget about work, and not making you work even more.
So do yourself a favor and just avoid work.
3. Training
Now don't even get me started on this one, cause my breaks are broken and I'm not gonna stop.
Train in a game? What's the point? It's not like you're gonna grow muscles on your avatar.
So instead of wasting precious time, better go to a real gym and break some real sweat!
4. Politics
Now this is a dirty one.
Unless you're a real life low life, why would you do politics in a game?
It's the same mix of lies and backstabbing as the real life one.
So just do us all a favor and Don't do Politics!
5. Companies
This one is good.
So you thought you could start a company or more from scratch and become a major business tycoon?
Think again! The only thing you're gonna become is broke and struggling to keep alive.
If one thing is sure in Erepublik, then it's the fact that the economy is a joke. A very bad one.
Proof is the new housing industry. A real Mega Joke.
6. Rocket factories
So you consider yourself a war hero, a game changer, and you want to make a real difference?
The only difference you're goona make if you build a rocket company is that you're gonna accelerate your economic decline, despite it was going pretty fast on its own.
7. Military units
Yep, that's right. Military units are bad. They are just trying to exploit you, make you work and fight hard in exchange of nothing, just so that some old fart could have his way with some other old fart.
So unless you like being used and abused, run Forest, RUN!
8. Writing
Now maybe this sounds a little strange, but really, what's the point?
Nobody's reading anymore, so it's more like a journal than a newspaper.
Better write something on the walls of a public restroom. It's gonna have more readers than your lousy Erepublik newspaper.
9. Reading
Now this one is obvious. Reading only makes you dumb and dumber. It's not like some modern life Shakespeare decided to publish his work of art in Erepublik, so why waste time reading junk?
Reading in Erepublik is just a big waste of time, just like kissing after sex and learning French.
10. Logging in
Don't tell me you didn't expect this one. I mean, it's the most obvious thing to avoid, the one thing that causes all the problems in this game.
Imagine if nobody logged in. Such a wonderful game this would be, a true oasis of peace and freedom.
In fact, if I think good about it, it's the only thing you need to avoid in Erepublik.
Avoid this and you're golden!
---
This article is a pamphlet. You don't really have to avoid any of the mentioned things in order to enjoy the game... unless you find this article to be pure genius and a true fountain of inspiration. (:
---
Top 10 things to avoid in Erepublik
http://www.erepublik.com/en/article/top-10-things-to-avoid-in-erepublik-2418485/1/20
---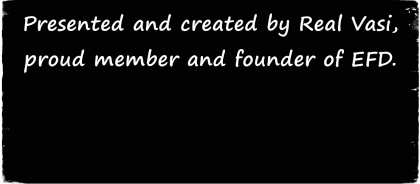 Posting komentar anda
Apa ini ?

Anda sedang membaca artikel yang ditulis warga eRepublik, sebuah game multiplayer berbasis negara di dunia nyata. Buat sendiri karaktermu dan bantu negaramu untuk mencapai kejayaannya sambil membentuk dirimu sebagai pahlawan perang, penulis yang terkenal atau raksasa finansial.