Hari ke 1,881, 14:09
•
Diterbitkan di Ireland
•
oleh Winston Hope Smith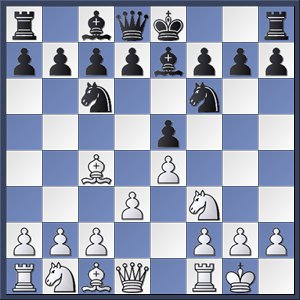 OK there has been a change of plan with this Chess Tournament
As the CP of Canada kindly offered to double the prize fund we have, with the eIreland MoC permission, changed the format to make this an

eIreland (&friends) V eCanada Tournament
Again players must register at either
www.chessatwork.com
(or
www.redhotpawn.com
) and message me the username. This includes the eCanadian players.
We are still taking names...
Remember...
Make an account in either of those site, doesn't matter which. When you make an account you get 6 games free so play away but keep a slot free
Message me the username.
In a few days I'll do a draw etc. set up some rules and off we go.
Remember as this is chess the tournament will take a good few weeks to finish.
***Note*** this competition is generously supported by the eIrish Ministry of Community & the eCanadian Country President.
Names Entered for eIreland
Winston Hope Smith
MikeBane
John Gormley
asecondchance
Raven Anarcho
Carolus XII Rex
Damhnaic
Octavius Dryst
Val3s OBrien
Names Entered for eCanada
Rylde
Joshur
Edmund.D
olivermellors
WilhelmGunter
Foxfire
MCA421
Mochan Drust
cyber ninja
Until next time
Posting komentar anda
Apa ini ?

Anda sedang membaca artikel yang ditulis warga eRepublik, sebuah game multiplayer berbasis negara di dunia nyata. Buat sendiri karaktermu dan bantu negaramu untuk mencapai kejayaannya sambil membentuk dirimu sebagai pahlawan perang, penulis yang terkenal atau raksasa finansial.