Hari ke 1,881, 08:54
•
Diterbitkan di Ireland
•
oleh Winston Hope Smith
On Saturday the Labour Peoples Army Military Unit had it first "Fight Night"
Weapons were denoted to the MU by Brent Wyrick and the Command of the LPA expresses its gratitude.
We targeted the battle 4 in
Finland v Estonia
Campaign and fought on the Finnish side.
In this our first "Fight Night" we had a small turn out. Our Comrades did great damage but unfortunately the campaign was lost for Finland.
Star of the night for us was Comrade
Van Nelle
who scooped the BH in Division 4 of this battle.
Other Comrades joined in in their relevant divisions
Comrade Gerald Smyth
Comrade MikeBane
Comrade Neron Leandro
Comrade Liam Tatlock
and finally myself
Yesterdays MU Rankings
Issued by the Command of the Labour People's Army MU
'The unity of the people's army will be the weapon of victory.'
(Parrilla, 1937. Issued by the International Brigades.)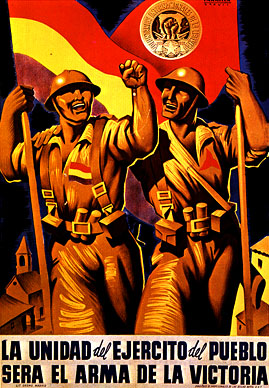 Posting komentar anda
Apa ini ?

Anda sedang membaca artikel yang ditulis warga eRepublik, sebuah game multiplayer berbasis negara di dunia nyata. Buat sendiri karaktermu dan bantu negaramu untuk mencapai kejayaannya sambil membentuk dirimu sebagai pahlawan perang, penulis yang terkenal atau raksasa finansial.