Hari ke 1,950, 09:39
•
Diterbitkan di USA
•
oleh Duncan Crowe

Fellow Federalists o/,
This issue features two awesome, p/h Feds,
Clint Carmel
, and
One Sky
talking about why they're a Fed. and why they continue to be p/h.
Enjoy!
-
Dunks
Fed. Media Director
Why am I a Fed?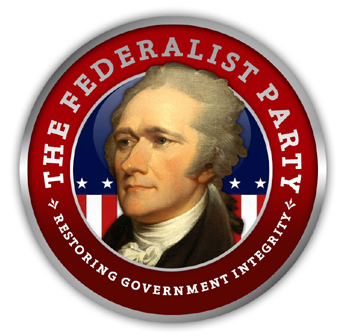 By Clint Carmel,
Activity
In my mind, no other party can compare to the Fed Party; just based on the member numbers and their activity level, this is the place to be. eRepublik players are flocking to the Feds. The Fed. forum is always active. Right now, there is not a minute when #FedPartyChat isn't busy. I'm an active guy, and
I like being where everyone is as active as I am.Experience
I'm a new player. Because I am, I think the Feds are a better fit for me. I really like the education and training programs that are set up in the Feds.It is my opinion that
no one does a better job of mentoring new players than the Feds
, and that this is the main reason why so many leaders have come from the Federalist Party.
I truly believe that many new Feds today will become the leaders of tomorrow.Opportunity
The Feds, as a party, find opportunities for people.
The week I joined, fingerguns approached me and asked if I would like to help out with Education
, and I told her yes. As a new player myself, I am learning first hand what I can figure out on my own and what I need help with, and because it is still so fresh in my own mind, I can then turn around and explain it to other people.
Proven Leadership
Now I would be remiss if I didn't mention fingerguns herself. fingerguns was eCP when I joined the game, and thus she has become a major role model for me. fingerguns answered my first questions about the game, and she pointed me in the right direction when I was trying to figure out which way was up. I have learned more from her wrap-up of what went right and what went wrong in her presidency than I have from any other article.
So here I am! I don't know what the future holds, but right now today in this moment-- I'm a Fed and it's all good.
p/h
Why am I a Fed?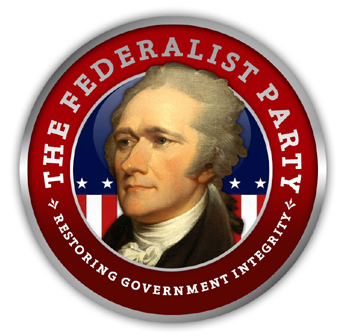 By One Sky,
The Federalist party has been a social powerhouse in the eUnited States. Newbs are really important and the Feds are doing a great job promoting them. But the party improved a lot in the last few months.
We are now #1 party in the eUS and our members are always part of the Exec.
So, what's our secret?
Activity
Statistically
,
#fedpartychat is orgasmically active and our forum is just the same.
We have a lot of active newbs that work very hard for the party and the eUS. But thats not all,
we have some amazing oldfags and experienced players in our party
.
When I joined the game, I was a two-clicker.
The Feds made me realise how fun eRepublik can be if you are in the right place.
"Once you go Fed , there's no turning back"!
We are always looking for new friends.
If you think your party is boring or if you are looking for a place to have fun and feel good, join the Feds!
We are a family and you can be a part of it too.
If you join us you will get to know the whole family and you will see why we are always full of energy.
I love being a Fed and I am sure that you will love it too.
We are waiting for you!
Join the Federalist Party, you will not be disappointed.p/h
Announcements
Remember to vote FED on the 25th!!!!
Recommended Reading
If you haven't had time to catch up on the media or read these articles, be sure to read these awesome articles from p/h Feds!!
Fed. Congress List - Tiacha
Words from the PP on Fed. Congress List - fingerguns
Words from a Fed. Regarding The Congress List - Clint Carmel
Latest from the Forums!
Federalist members, if you haven't been spamming the forums like I have, here are some great, informative threads that you should definitely read and respond to!
Feds on new MU
Talk about Fed Wiki Page
Declassifying Old FPDBs
eFederalist Party Radio

Next Show: March. 28th!
Last Show (Archived):
Here!
Remember to vote FED for Congress!!!

Thanks for reading!
Vote, Comment, Subscribe if you enjoyed! Stay p/h!
Respectfully yours,
Federalist Media Team
Posting komentar anda
Apa ini ?

Anda sedang membaca artikel yang ditulis warga eRepublik, sebuah game multiplayer berbasis negara di dunia nyata. Buat sendiri karaktermu dan bantu negaramu untuk mencapai kejayaannya sambil membentuk dirimu sebagai pahlawan perang, penulis yang terkenal atau raksasa finansial.