Hari ke 1,907, 11:32
•
Diterbitkan di Croatia
•
oleh iVar Crveni

-If you see that I made a mistake, send me a PM.
-My newspapers, my opinion.
-I don't want to see insults... in the comments.
_________________________________________________________________________
This is my first article in English. That's the first because I'm talking about Balkans and here we have a lot of languages and religions, doesn't matter now.
I am going to start from the west to the east posting photos of capitals of
"our" republics.
-Slovenia (Slovenija):
Capital: Ljubljana
-Croatia (Hrvatska):
Capital: Zagreb
-Bosnia-Herzegovina (Bosna i Hercegovina):
Capital: Sarajevo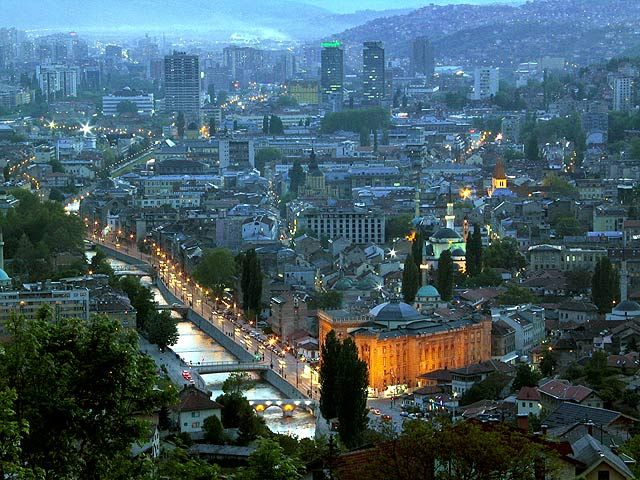 -Serbia (Србија):
Capital: Београд (Beograd)
-Montenegro (Crna Gora):
Capital: Podgorica
-Albania (Shqipëria):
Capital: Tirana
-Macedonia [or Fyrom] (Македонија):
Capital: Скопје (Skopje)
-Romania (România):
Capital: București (Bucharest)
-Bulgaria (България):
Capital: София (Sofia)
-Greece (Ελλάδα):
Capital: Αθήνα (Athens)
Obviously, all the photos are of Balkan countries capitals.
Posting komentar anda
Apa ini ?

Anda sedang membaca artikel yang ditulis warga eRepublik, sebuah game multiplayer berbasis negara di dunia nyata. Buat sendiri karaktermu dan bantu negaramu untuk mencapai kejayaannya sambil membentuk dirimu sebagai pahlawan perang, penulis yang terkenal atau raksasa finansial.