Nap 1,916, 21:12
•
Megjelenés helye: USA
•
által MazzyCat
Kitty here! As most of you know
Bia Pandora
wrote an article
Strangers in the Night
and in the article she asked others do as her. Write a bit about who they REALLY are. A few others have followed suit and someone asked me to write one as well. So here we are!
Mazzy Fact Number 1:
I grew up in a small town in Texas, but rather close to Houston. I had the best of both worlds. The actual neighborhood I lived in had 1 entrance/exit over a creek that flooded at least once a year. When the creek flooded and we couldn't get out everyone would just go down to were the water was and just talk. If there was an emergency someone who had a boat would take you across. In my pre-teen to early teen years we walked or bicycled down to the creek to swim. (Cause.. it's Texas and it was HOT.) There was a road side vendor who would always give my friends and me a free sno-cone if we walked down there.
😃
As I grew older we ventured more into the city and the nightlife. I really miss the area I grew up. As in my mind.. there is no place like home.
I think this is actually the right creek!
Mazzy Fact Number 2:
Also being so close to Houston meant being close to the Gulf of Mexico. That is a double edged sword. Going to the beach was no big deal. Spent plenty of time in Galveston. ( I still do actually, but it's a lot farther now!) My love of sea creatures started on Galveston Island. Especially sharks!
❤
I remember riding the ferry across the ship channel. On the flip side that also meant hurricanes. When I was a little girl Hurricane Elisha ripped through Texas. Although a category 3 she delivered a dangerous punch. I remember the exact moment she put a tree through the middle of our home. Every last detail. Even smell. To this day I still have a fear of storms. We were okay though! After much work on the house we were able to return to our home.
Mazzy Fact Number 3:
I attended bartending school after graduating high school. I am a certified mixologist! While I never actively worked in the field this makes me pretty much a demanded guest at many parties. I've a stocked bar at home, and as some of you might know I occasionally 'practice' on myself. Of course I love practicing on others and drinks have become truly exciting with ALL the varieties of flavored vodka now available. My personal fave is currently Pinnacle Whipped Vodka, but this is subject to change at any given time.
Crappy pic, but my bar at home.
❤
Also - the black blob on the pool table. That would be Faust. My rl cat!
Mazzy Fact Number 4:
2 pictures. One is me, and one is not me. I'll leave you to decide. (Much controversy over this!)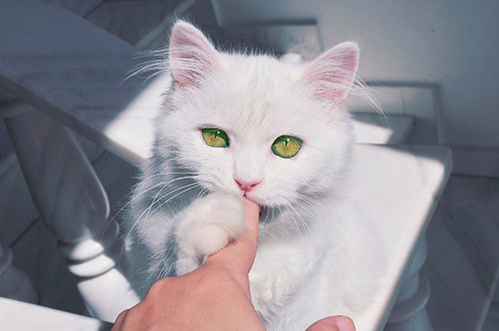 PS! As some of you know I've a few echildren. I'd like to show you a picture of Shoi when I adopted him!
Hozzászólás elküldése
Mi ez?

Egy eRepublik polgár által írt cikket olvasol, egy többjátékos, valós országokon alapuló stratégiai játékból. Hozd létre a saját karakteredet, és segítsd az országod felvirágozását, mint csatahős, elismert újságíró vagy gazdasági guru!