Dan 1,769, 12:05
•
Objavljeno u South Africa
•
od Alfredo The Sauce
This is a sloth:



This is a sloth in a box:



This is a sloth wearing sunglasses:



This is a baby sloth:



This is a sloth not giving a damn: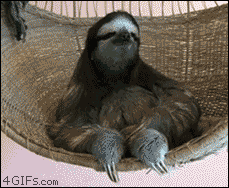 What's the point of this article? I don't have a clue.
Objavi svoj komentar
Što je ovo?

Čitaš članak koji je napisao građanin eRepublika, virtualne strateške igre za više igrača koja se temelji na stvarnim državama. Kreiraj svoj vlastiti lik i pomogni svojoj državi da stekne slavu, dok se ti dokazuješ u ulozi ratnog junaka, renomiranog izdavača ili financijskog stručnjaka.