Dan 1,818, 07:58
•
Objavljeno u United Kingdom
•
od Spite313
Dear friends,

Today I left Poland behind, and returned to my homeland in the eUnited Kingdom. The reasons I chose to do so are many, but the one which stands foremost amongst them is the desire to defend myself from the almost constant insults and accusations thrown my way by certain players from the New Era and UKPP parties in the UK.
Most of you reading this today, from all over the world, will have been subscribed to my newspaper for a long time. Some of you have been with me more than three years now, but the one thing I'm sure all of you will agree with is that I have been a loyal and faithful person my whole life, and despite my many flaws I've always supported the UK through thick and thin.
Over the past six months a few individuals, expelled from the UK community for cheating, theft, racism and a host of other reasons have taken upon themselves to try to regain power through manipulating the UK population into an orgy of hate against the so called "established" parties. This propaganda basically centres around accusing the people who have worked hard and quietly for years for the UK of being elitist and excluding new players. Nothing could possibly be further from the truth, but truth is not really a priority for these people.
The past two months the UK has been led by Talon Karrde, who is a member of my party- TUP. He would make a wonderful scapegoat for these individuals to attack, but unfortunately he's a relentlessly nice person and his presence in the UK means everyone knows who he is and knows he is always out there to support new players. So instead the focus has switched from him to myself- away in Poland there is little I can do to counter their claims. Some even went so far as to suggest I was in Poland because I was actually ePolish. Despite the fact I think the Poles are great guys and I did live there for a while, I was actually there firstly for my newspaper and secondly so my companies would produce more weapons for the UK.
This personal attack on me usually takes two forms. Firstly accusing me of limiting opportunities for new players, and secondly for secretly controlling the country like some sort of spider-like figure. In the last four years I've launched numerous new player help programs. The original Ministry of Home Affairs was launched under the first government I served in, by a TUP President. Since then I've supported programs to provide cheap food, then free food. I've supplied weapons and money, loans and grants. In my last Presidency I spent more than 1.6 million gbp of my savings on supplying weapons to players, the bulk of whom weren't in the actual UK armed forces but were ordinary citizens.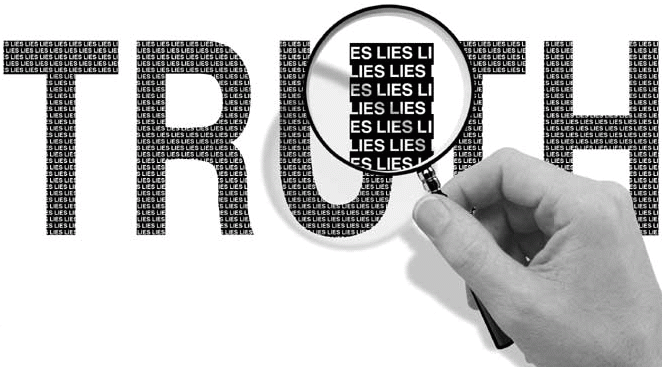 Those who shout constantly about the "truth" of the UK are in fact the biggest liars of all.
Since that time when I stood down as CP, I've only held one official role in the UK government- citizenship minister. Basically my job was to use my contacts and foreign affairs knowledge to decide who should be granted citizenship. That job will soon be over, after a year of service. The reason that I'm stepping down is that UKPP and New Era congressmen are simply ignoring me- or in the case of Goku Jones (aka Sage Goku), Spokesman of New Era and prolific vote buyer, actually approving people I reject to try and spite the UK.
It's actually disgusted me to the point where I feel that I have to physically come back to the UK so I can challenge this rubbish in person. No doubt the comments will be full of whine from the same old people. What they don't like to tell you is that the actual reason they hate me isn't because of anything I've done to ordinary players, but because of things that they've brought on themselves. Whether it is Nick Griffin, named after (and supporter of) the infamous BNP leader, or Hugh Jardon who after being banned from the forums for abusive behaviour is on a personal crusade against them, they all have their reasons to hate.
But those reasons aren't your reasons. The lies spread by these people don't only affect me, they affect all of you as well. The people who suffer most are the normal, sensible players in UKPP and New Era. These parties accuse TUP of being an oligarchy, a dictatorship. Yet their own leadership is static and has been since their foundation. They aren't run as political democracies at all, but rather the personal fiefdoms of their founders. They swoop in on players when they're hours old, tell them lies about the evil old parties that stamp on new players and try to suck them in early. There's nothing positive about it, it's all negative. They even insist on their members not taking part in the UK Forums, a community with nearly a million posts and historically the best national forum in the game. They do this to stop people realising that the other parties are actually normal, cool people who just enjoy playing the game.
I don't mind taking criticism. But I'm not going to stand here and listen to the likes of
Goku Jones
, self confessed multi-accounter, PTOer, thief, cheat and destroyer of communities lecture me on how I should behave. The temerity it takes for someone who - at the time of writing- had no less than three multi accounts active in politics (two party presidents and a congressman) to lecture on democracy is breathtaking. Need I remind you that Goku himself- like many of the other individuals leading the assault on hardworking players- was granted citizenship illegally and should never have been allowed back in the first place.
New Era and especially UKPP are far from beyond redemption. Both parties have hard working, honest and reliable members. Both parties have impressed me in the past. But both parties have elements which are destroying the community and the country as part of a personal feud. Talon has extended to olive branch time and again to "bridge the gap" between parties, but until those people are no longer leading from positions of influence, there is no hope for any settlement.
Fight for your party, fight for your country.
Iain
Objavi svoj komentar
Što je ovo?

Čitaš članak koji je napisao građanin eRepublika, virtualne strateške igre za više igrača koja se temelji na stvarnim državama. Kreiraj svoj vlastiti lik i pomogni svojoj državi da stekne slavu, dok se ti dokazuješ u ulozi ratnog junaka, renomiranog izdavača ili financijskog stručnjaka.