Dan 2,183, 05:10
•
Objavljeno u Ireland
•
od Bad BIue Boys
Before everything a theme song (have to keep up with trends up here)(click on picture)

Hello eIreland
, it's been a long time since I wrote an article in this eCountry, my eHome. Some of you maybe don't know who am I, I introduced myself as who I was to anyone who asked lately.
I'm MUFC92, former President of eIreland four times and several times MoD.
I've enjoyed my best days of playing this game here and since game became even more boring than it was before I've decided to come back. Some of Irish fameous citizens told me
eIreland could use some help in increasing population
so I've invited few of my friends to follow me to emerald island once again. So far seven of us have came and more will come.
I'm
Commander of CrOmega
now, place I call
eFamily
, I've been with those lads for over a half year now and all I can say is that I've never been part of some group so dedicated to eachother and so helpful to all our members, but also to others. We've started as D1-2 MU, our goal was and still is to create strongest D3 MU in the eWorld and we're on good way becoming exactly that. From few days ago we've become not only Croatian MU, but also Irish too.
We're CroIrish MU now and we have two homes.
Just one of the ways we're having fun is this,
you can meet us in RL
-
http://www.erepublik.com/en/article/upoznajte-clanove-cr-omega-mege--2339285/1/20
Any of you would be more then welcome to
join CrOmega
, but before doing that you should know more about us.
We don't give supplies, we actually don't give anything and we don't have almost any requirements except two, really important ones. To wear an avatar and to be active on IRC.
That's what makes us strong - a team. We've met eachother on IRC, we had hours of talking on our channel and we know everything about eachother, we're even planning to meet in real-life and have few beers together.
Instead of giving supplies
we teach our new members and new players how to play this game smart
. Every citizen is able to be self-sufficient and even to save some money for companies and training grounds, that's what we want to ecourage between our members. Of course, eRicher members of our community often donates money to the new ones, you can read my
last article about CrOmega
here, where you can recieve more informations about us if you'd like to know that.
CrOmegaLand
-
http://cromega.freeforums.org/cromegaland-t14.html
CrOmega
- All about us -
http://cromega.freeforums.org/manual-for-members-t4.html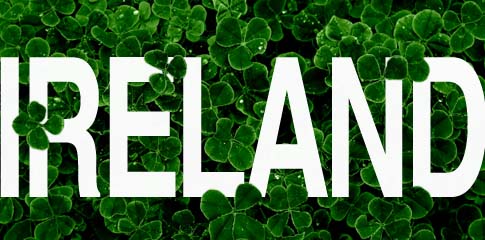 About eIreland
I've been watching eIreland carefully, especially Irish battles, NAP's, negotiations etc. I think I'm still in touch with everything what happens here, but
I'm sure those who have been here all the time know more then I do. Especially guys like Sweet, Seanan and Bhane, I fully trust their decisions and opinion.
If they say something is good for eIreland than damn right it's true. I'll offer my help to them and to the whole eIreland once again. I've never asked anything in return for that and I never will. I've been saying all the time that I really really really love Ireland in real-life and this is just my way to prove it even if it's some online browser game.
I regret only one decision I've made as eIrish citizens ever and that was trust eArgentina about CUA,
I feel betrayed and sad because of what they've did
, but I guess
what comes around goes around
, I hope that will bounce back to them soon. eIreland has always been loyal friend and ally even in harder times then this today and I know that many strong countries who practically doesn't need our help wants us as allies. Trust me, I know that for sure. I know there are some differences between eIreland and eCroatia such as relationship with ePortugal or eBulgaria for example, but I'll try to overcome those things. Mostly my two countries have the same friends and same enemies.
While I've been eCroatian
I was two times MoFA
, I've tried to change fortunes in this game by creating
Imperium
, maybe some of you have heard for it. It supposed to be an alliance which would break TWO, unfortunatly some countries had feeling they risk too much and stopped the deal in it's final stage. I can't say I haven't tried impossible and we was close to achieve something unbelievable, I'm sure even those who rejected to close the deal regret it now and they will regret it in the future too. I'll still stay active in Foreign Affairs of countries of eWorld, I'll help my two countries eIreland and eCroatia as much as I can. You can check it, I've always took care that eIreland is mentioned in future of any Croatian alliance,
I couldn't eLive if my two countries aren't allies and friends here.
My hopes are high that with part of CrOmega moving here and becoming CroIrish MU can only help to develop even better relations between our two countries.
I'm even more glad to come in a month when my good friend Bhane is the President of eIreland, two of us has worked together on conquering London
last time he was President, it was the first time London fall into our hands. I still remember German MU fighting in last seconds of that battle for us and securing us victory.
Anyways, I can't tell you by words how happy I feel for being eHome again, in my eIreland and to see and talk to some of my old friends once again
Oh, almost forgot..
Take care,
DC, eIrish citizen
Objavi svoj komentar
Što je ovo?

Čitaš članak koji je napisao građanin eRepublika, virtualne strateške igre za više igrača koja se temelji na stvarnim državama. Kreiraj svoj vlastiti lik i pomogni svojoj državi da stekne slavu, dok se ti dokazuješ u ulozi ratnog junaka, renomiranog izdavača ili financijskog stručnjaka.