Dan 1,826, 12:03
•
Objavljeno u Japan
•
od Kitsune Usureki
Proud citizens of the great Japanese nation!
Hereby I announce that I am running for the
congress elections
of eJapan in the month of November. I hope there is no reason not to trust me enough to vote for me, so please vote for me *-* :3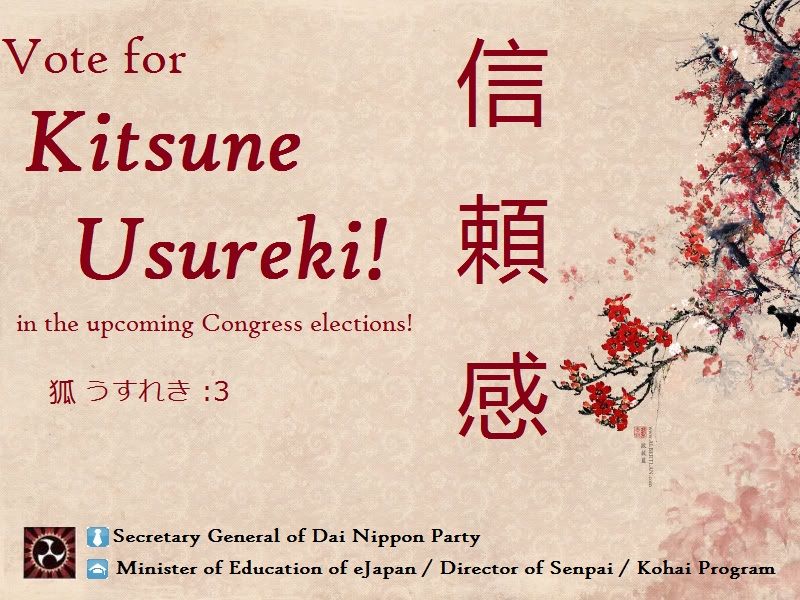 Though I am not the oldest citizen of eJapan nor the most experienced, but I am active and always willing to help wherever I can.
Kitsune Usureki
Day 1,826 of the New World
くろにしび
Objavi svoj komentar
Što je ovo?

Čitaš članak koji je napisao građanin eRepublika, virtualne strateške igre za više igrača koja se temelji na stvarnim državama. Kreiraj svoj vlastiti lik i pomogni svojoj državi da stekne slavu, dok se ti dokazuješ u ulozi ratnog junaka, renomiranog izdavača ili financijskog stručnjaka.