Dan 1,790, 13:56
•
Objavljeno u USA
•
od Pfeiffer.
From the desk of the President
Good morning, America.
We've had a busy few days, including multiple meetings in CTRL HQ. Poland is working on helping us with our PTO problem, and apparently Canada has just declared Spain as their natural enemy...so we're going to get to kill some Canadians (which is always fun).
I've asked Congress to vote Yes on an MPP with Croatia
. Part of the plan I've presented to CTRL HQ includes a provision where the USA stays allied with Croatia as a way to 'balance' Poland's need to keep good relations with Hungary. The other provisions of this agreement are still being worked out, but I decided it was time to show our allies that the USA doesn't just say things and then not back them up. We mean business.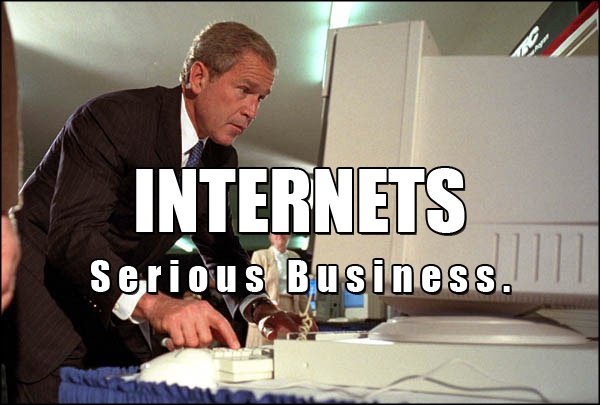 very serious
My Branch Hopping has been going well so far. Aside from Oblige deciding to go on vacation so I can't give him crap in the Special Forces room, I've enjoyed my time there. I got to work for rainy sunday, which I think we all know is awesome...
But, as there are only four weeks in a Presidential term, I must move on. I'm making the arrangements tonight to join
Easy Company
. One of the oldest militas around, and certainly the only truly successful party militia, Easy Company is steeped in tradition, and it's large size boasts an impressive kill count. I look forward to spending some time getting to know them.
Other than that, things have been rolling along fairly well. FYROM hid behind neutral and friendly borders, because they're punks and can't handle us. I'm sitting down with my Defense team tonight to figure out where to point our soldiers next.
Tomorrow is Party President election day, I ask all loyal Americans to hold your votes until later in the afternoon and evening. If your party is secure, you can help with our ATO work. If you aren't sure what to do, drop by #
whitehouse.public
and ask one of the Operators for help.
As always, if you need anything or have questions, just message me. I am here to help.
Yours in Service,
~
Henry Arundel
President of the United States
Objavi svoj komentar
Što je ovo?

Čitaš članak koji je napisao građanin eRepublika, virtualne strateške igre za više igrača koja se temelji na stvarnim državama. Kreiraj svoj vlastiti lik i pomogni svojoj državi da stekne slavu, dok se ti dokazuješ u ulozi ratnog junaka, renomiranog izdavača ili financijskog stručnjaka.